Big impact with graphic printing!
Looking for a great return on your campaigns?
Large-format digital printing allows large-scale image reproduction on any rigid or flexible flat media, guaranteeing the quality of the images and the durability of materials both outdoors and indoors.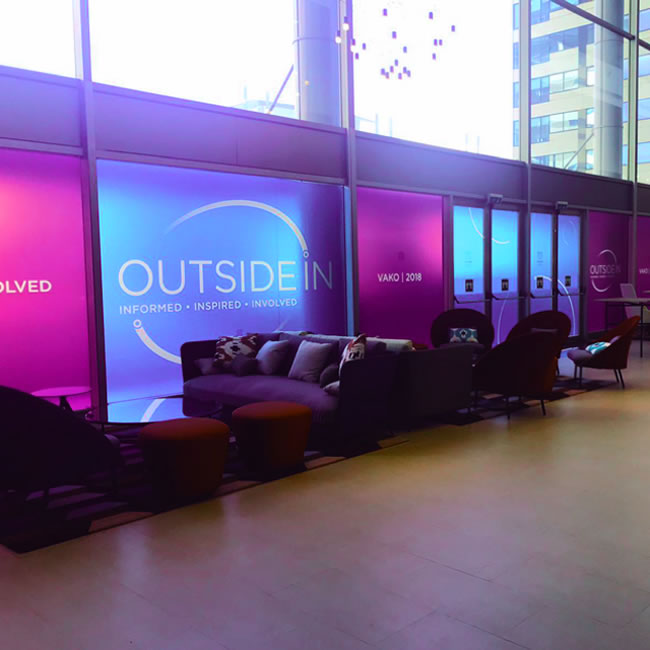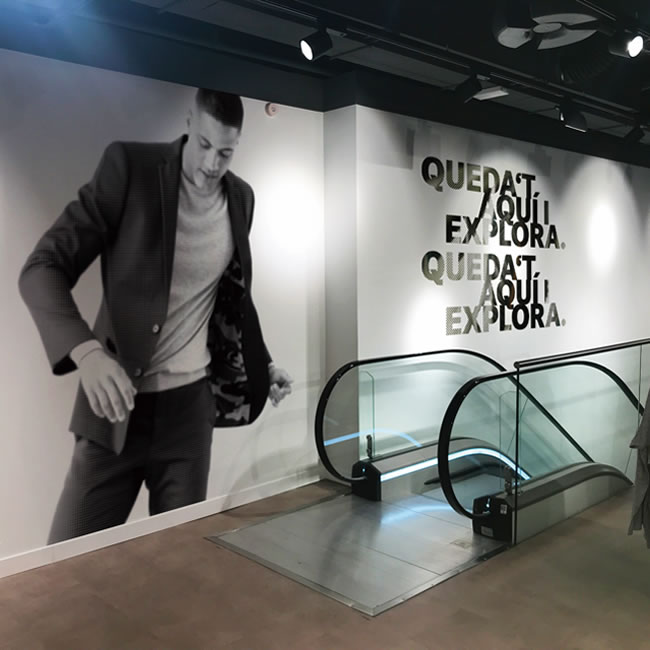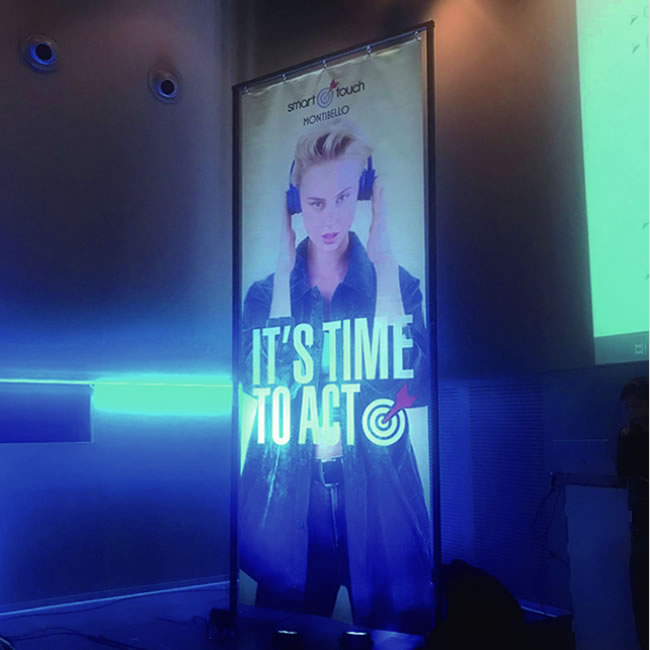 LARGE FORMAT PRINTING SERVICE
With Open Print your large format printing allows you to develop your ideas in a large number of supports and formats, offering the possibility of impacting with clear messages in large dimensions.
Do you want to shape your projects?
We will not set any barriers! Thanks to our cutting, creasing and punching machinery we are able to elaborate complex visual projects in 2D and 3D formats with colorful and resistant materials. Can you imagine the possibilities? From a custom large-format printed piece of furniture to a large modular structure made from recycled cardboard, it's up to you!
LARGE FORMAT PHOTOGRAPHIC PRINTING WITH ENVIRONMENTAL STANDARDS
Whether you have a project that requires large-format photographic printing or a project with high ecological standards, we are the partner you are looking for.
We work with known brands in sectors such as food & beverage, fashion or cosmetics, producing their marketing campaigns in wide format and guaranteeing the expected return on their actions.
We pre-check the files to ensure quality and correct layout.
You choose among the best brands in large format printing flat materials.
We usually deliver to the indicated address in 2-3 days to the entire Europe.
Additionally, we offer an after event pick-up service for materials to be recycled.
MORE INFO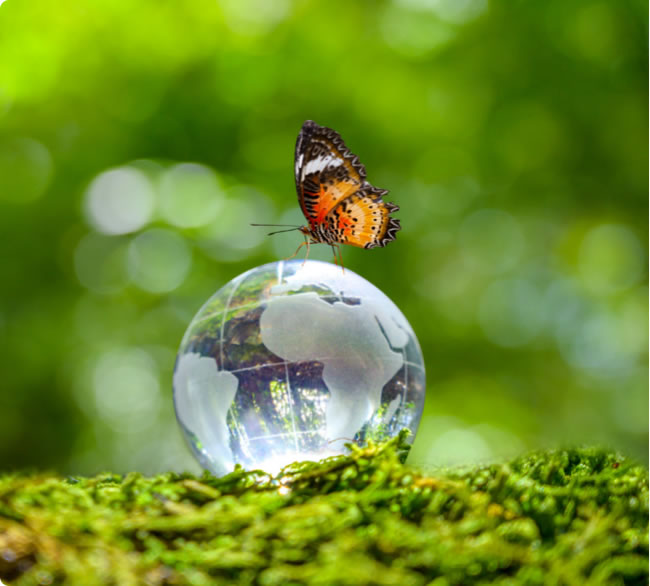 Add value to your brand with sustainable production certificates!
Our large format printing service offers, in addition to all the traditional materials in the market, a new eco-friendly range that eliminates non-recyclable components and adds natural or recycled elements.
Moreover, our large format printers are developed with sustainable printing technology, using original ecological inks and injection and drying processes without polluting emissions.
Help us to lead the transition of traditional large-format materials to together develop a sustainable proposal that encompasses all the possibilities of the world of graphic arts and leaves aside supports based on plastics or polluting elements.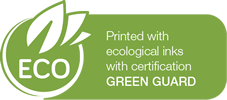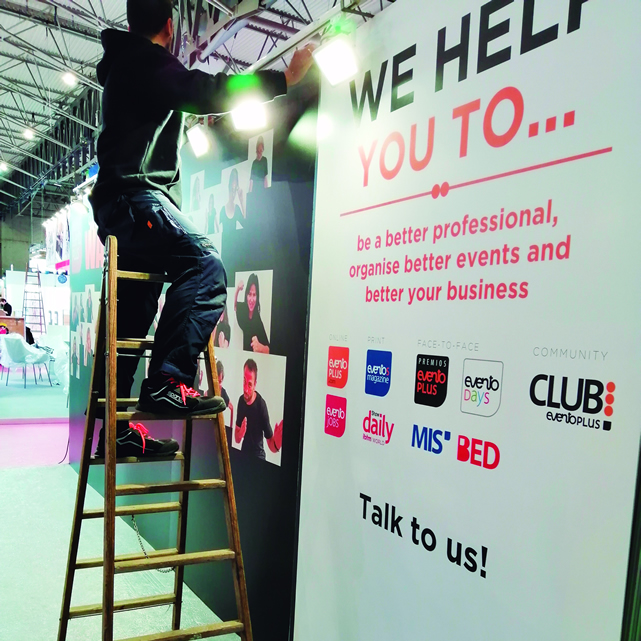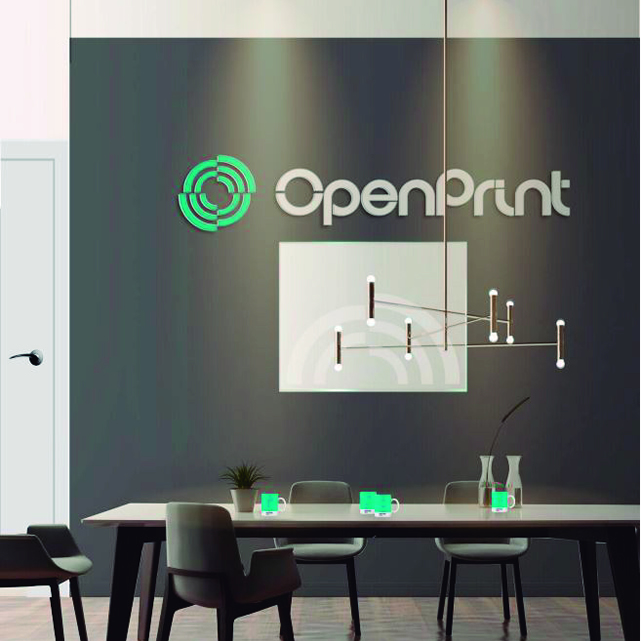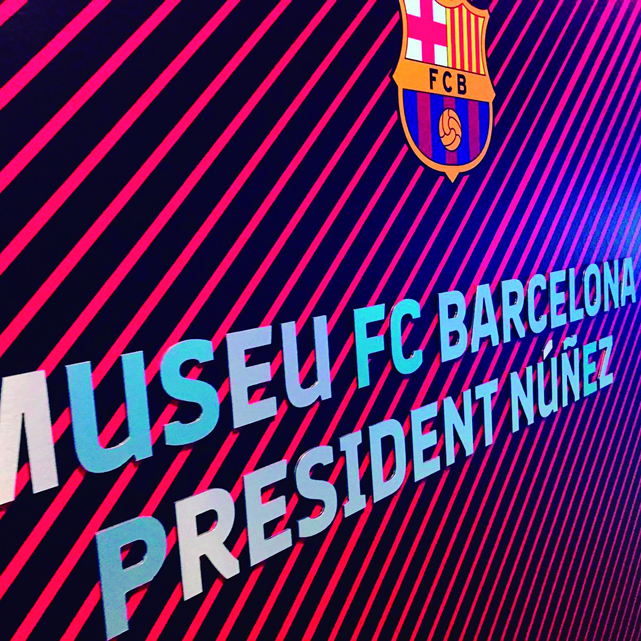 Not only do we send it to you, we also deploy a crew of qualified installers to install it for you. We have carried out large installations throughout Spain such as the complete decoration of office buildings, the assembly of stands and booths at international congresses or the installation of illuminated signs in commercial spots.
We go one step further in offering large-format printing services, manufacturing "in-house" luminous signs, letters and corporeal for brand conditioning in commercial places. Customize your store signs with style and we will produce them, print your designs and assembly them with incredible final results.
LARGE FORMAT DIGITAL PRINTING FOR INTERIOR DESIGN
With Open Print you can also develop your interior design and interior decoration project. More and more companies and professionals are demanding interior digital printing projects thanks to the total degree of customization they obtain.
Discover, among others, the antibacterial mat and print your designs on it, achieving a traditional and elegant floor effect for a lower price.
Customize walls with photographic quality, separate work or waiting spaces and choose every single detail you have in your mind.
We advise you throughout the project to guarantee the best result.
Digital services? What does it mean? We develop render projects for large surfaces from scratch. That is, you tell us your idea and our graphic designers create a render, or virtual plan, of the space with the new design as it would look once printed and installed.
After approval of the design, we generate a materials proposal and move on to large-format printing along with its final installation.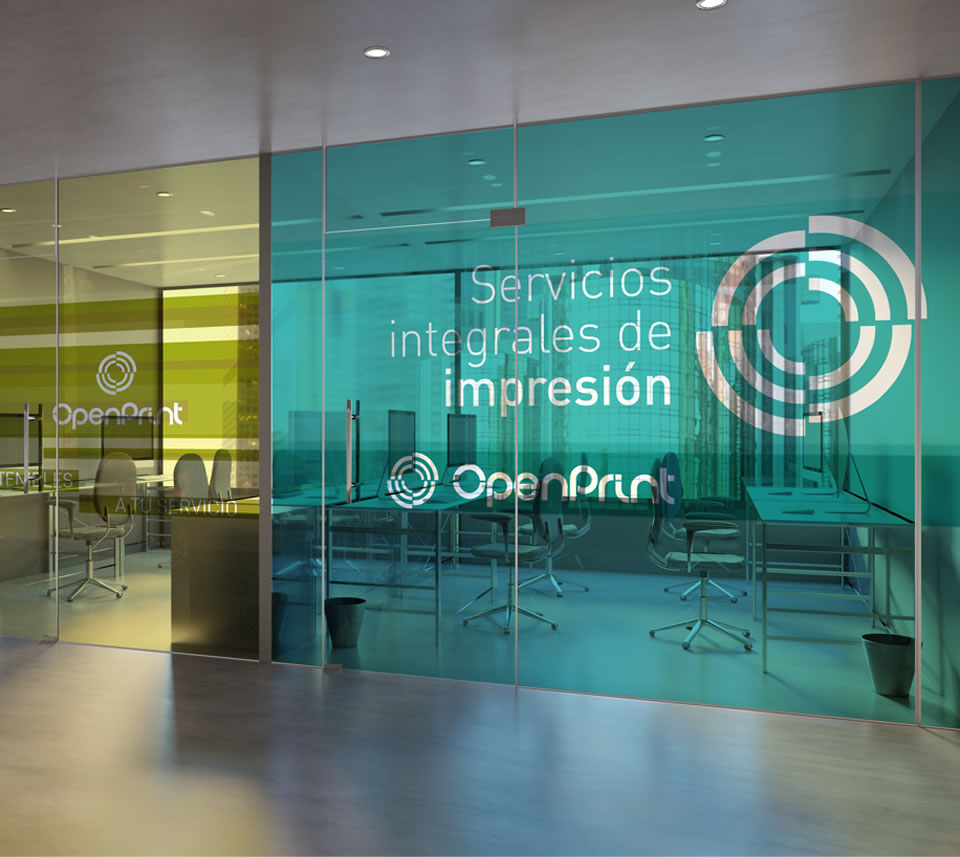 WHY CHOOSE LARGE-FORMAT PRINTING WITH OPEN PRINT?
We ensure continuous production for up to 24 hours if necessary.
We deliver on time anywhere in the world.
We set-up quality controls on all productions so as not to leave any detail to chance.
We work with original inks and we are partners of the largest printer manufacturers.
Large firms trust us with their usual large format prints.
We resolve any incident in record time.
COMMON APPLICATIONS FOR LARGE FORMAT PRINTING
Shop windows · Supermarket shelves · Commercial transit areas· Events and fairs · Signage of spaces · Office decoration · Interior design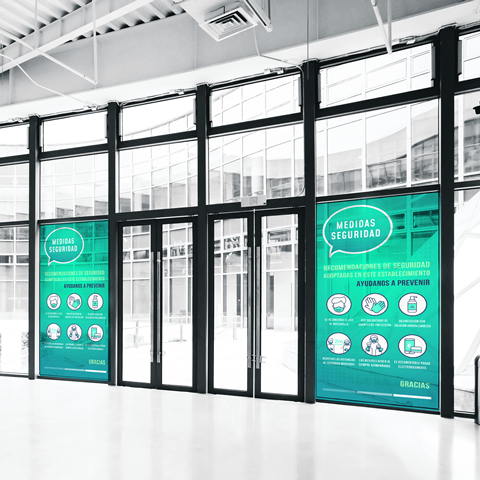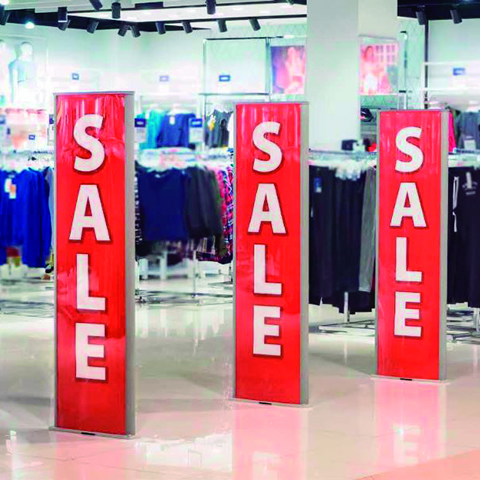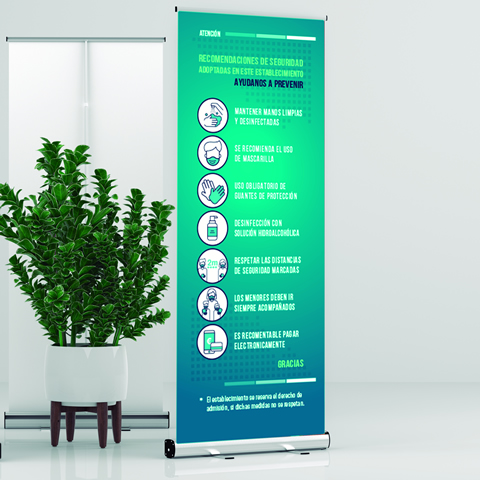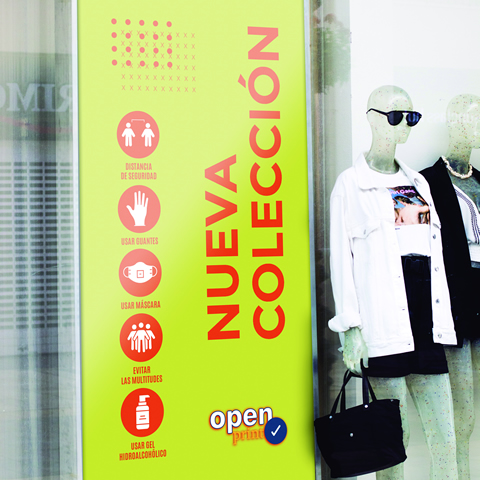 WHAT PRODUCTS CAN YOU DEVELOP IN OPEN PRINT?
Canvas · Vinyl · Light boxes · Signs · Corporeal · Displays · Roll Up · Totems · Large Format Posters · Aerial · Alarm covers · Rigids · Photocalls · Pop Up …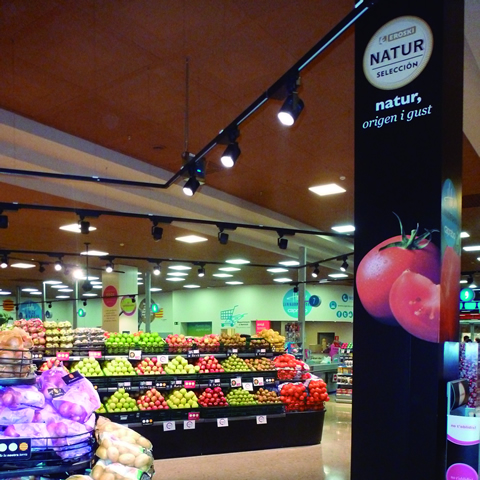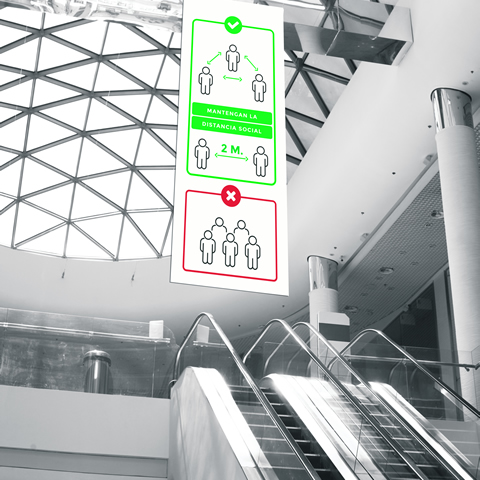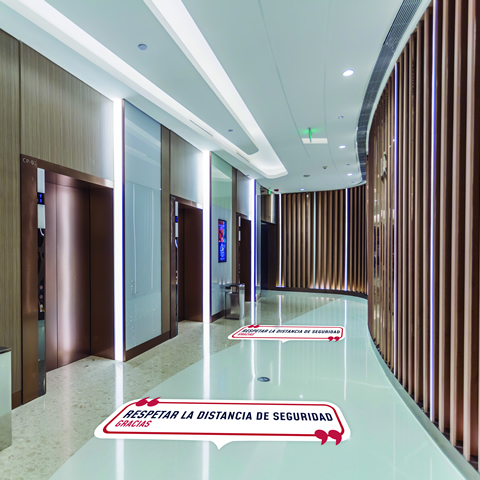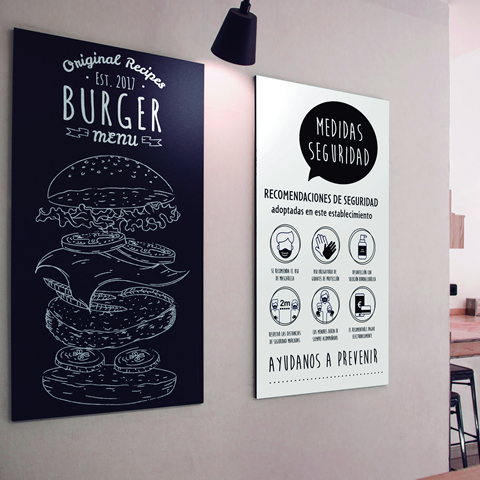 If you are interested in the latest product releases of large format materials either by innovation or sustainable grade, stay fully updated with our blog. On it, the manufacturers and suppliers themselves will tell us all the latest news on large-format offerings

TELL US ABOUT YOUR PROJECT
Request a personalized quote and keep on mind that we send your order to any part of the world.
We only need a few contact details and some information about your project. Our Customer Service team will contact you as soon as possible.