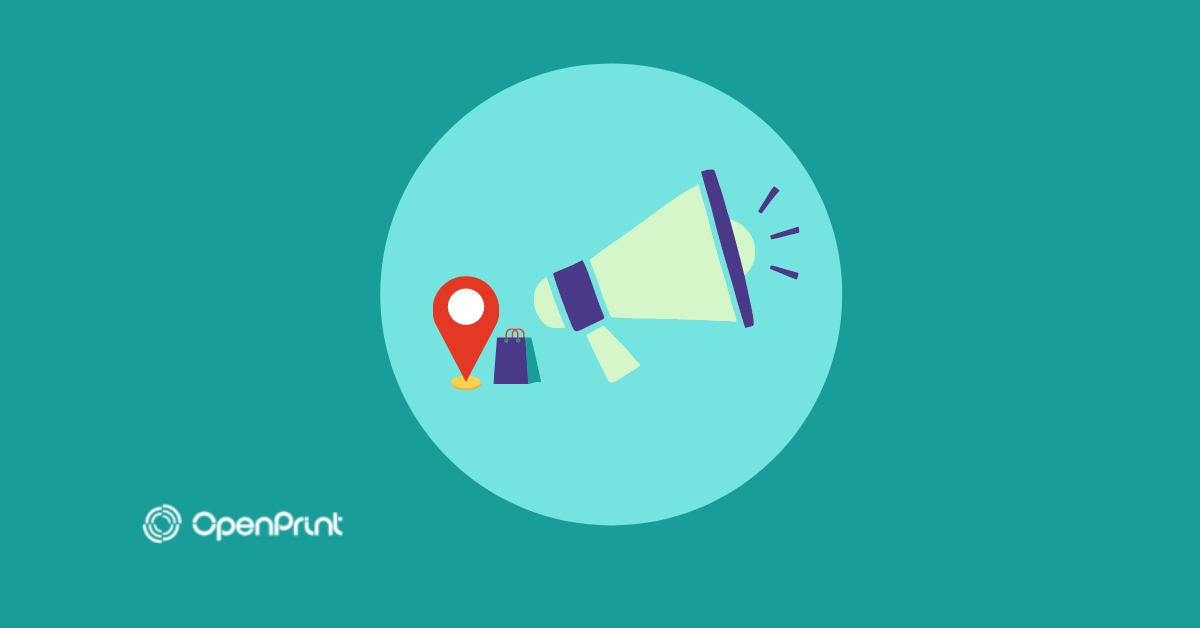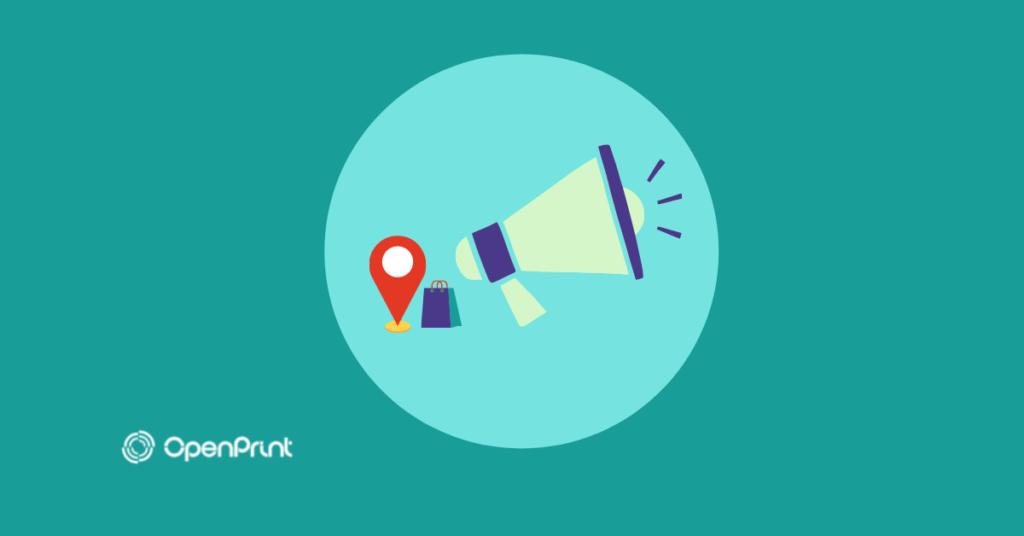 You still do not know the POS Advertising? Would you like to attract attention and get new customers? Thanks to this type of advertising, you can increase your sales and stand out from the competition.
In this article, we will tell you what POS Ad is and how you can use it to achieve your company business goals.
What is Point of sale Advertising?
The word POS in marketing is the acronym for advertising at the point of sale and is a strategy that serves to help you position your brand or product in the market.
It consists of the combination of material, visual and auditory resources located at the point of sale, in order to publicize certain products and services. In this strategy, we have to make the product show off all its advantages and differentiate itself from the competition.
What is POS advertising used for?
Unlike traditional marketing techniques, point of sale advertising should focus on specific products and show their strengths against similar brands. You must achieve the perfect balance between material and sensory resources so that they help to captivate the consumer and convince him to make the purchase.
Why should you implement this type of marketing in your company?
Next, we will tell you what this strategy stands for:
– Highlight product offerings. Are you going to offer a new product to the market and want it to stand out from the competition? You need to get people to put their eyes on it, so that is where the point of sale will help you highlight your offers.
– Attraction to your brand. Advertising at the point of sale not only serves to highlight a certain product. It will also help you arouse curiosity about your brand and the rest of your products.
What kinds of point of sale advertising strategies exist?
In order for you to know what type of advertising you should implement in your business, you have to know the advertising modalities at the point of sale that you can use.
Posters for advertising at the point of sale
Posters and billboards have to be made of resistant materials and that can be transported with great care. You should design these posters with direct and precise messages that highlight your product. Use attractive colors and calls to action.
The effectiveness of the advertising posters resides in the clarity of the message, the typography of this and its location within the store. Place your point of sale in an area very frequented by customers and with enough lighting for the display of your product.
You can use innovative poster templates to attract attention. Assemble cubes or table tents that at first glance stand out from the rest of the advertising.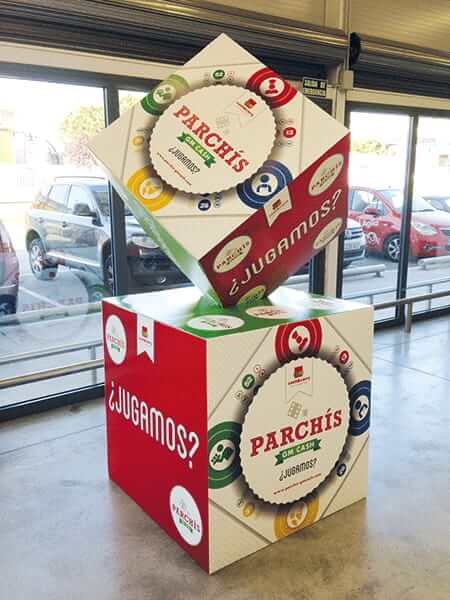 Standing displays
They are the best known because with them you can put the customer in direct contact with the product at the time of purchase. You can customize and condition them to make them more attractive.
So that you can use them successfully, look to create them with resistant materials that can showcase various products of your company.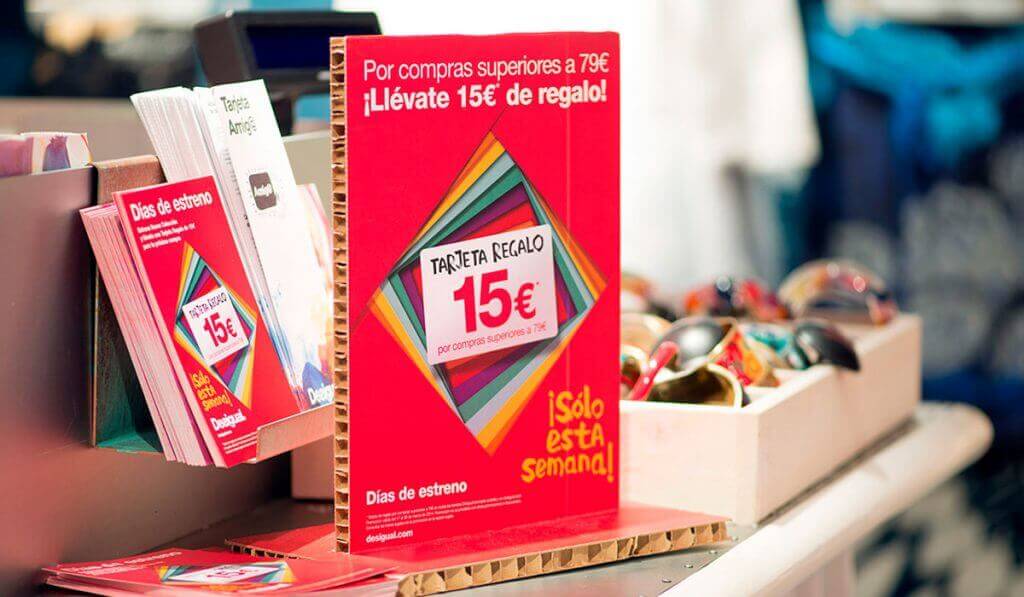 How can OpenPrint help you to create your own Point of sale Advertising?
If you want to obtain spectacular results in your advertising campaigns, you have to take special actions. The creation of posters, displays, or exhibitors must be original, it must be done with creativity and with a captivating message. How can you do it?
At Open Print we are committed to the success of our clients' campaigns. We want to contribute so that your brand is recognized through the printing of your marketing materials. Since 2004, we have collaborated with different companies that require custom designs for their points of sale.
Some of the advantages and facilities that our clients enjoy when requesting the printing of their designs with Open Print are the following:
– Prints with quality inks and materials. To make your point of sale look amazing, we provide digital printing including large format with innovative equipment and the use of resistant materials. The quality of our inks allows the color to last much longer and not to lose its hue due to the sun or the passage of time.
The care with which we make the prints allows the images to be sharp, so you will not have problems with "pixelated" drawings that can ruin the reputation of your brand.
– Professional finishes. Laminating and cutting are some resources that you can use in your posters and displays, which will cause more visual attraction.
– Use of sustainable materials. There are often conflicts between environmental sustainability and marketing campaigns. But with Open Print you can access eco-friendly print products, with materials that protect nature and advertise at an affordable cost.
– Diversity of impressions. Batch production and customization are some of the requirements that customers often ask for, but they run into substantial increases in costs. At Open Print we help you to take care of the total production cost.
Conclusion
The use of advertising at the points of sale is a way to achieve an impact on customers and serves to highlight a product. In this mode, we have to take care of the design, the colors, the message and the call to action.
Create innovative posters and display designs with quality materials. Make the most of the advantages that POS offers within your marketing campaigns and attract the curiosity of your customers. With creativity applied to your strategy, you can generate the sales you've always dreamed of.
Do you carry out advertising marketing campaigns at the point of sale?
Leave us your opinion and share your point of view with us.
Share it at your Social Networks
You may also like...