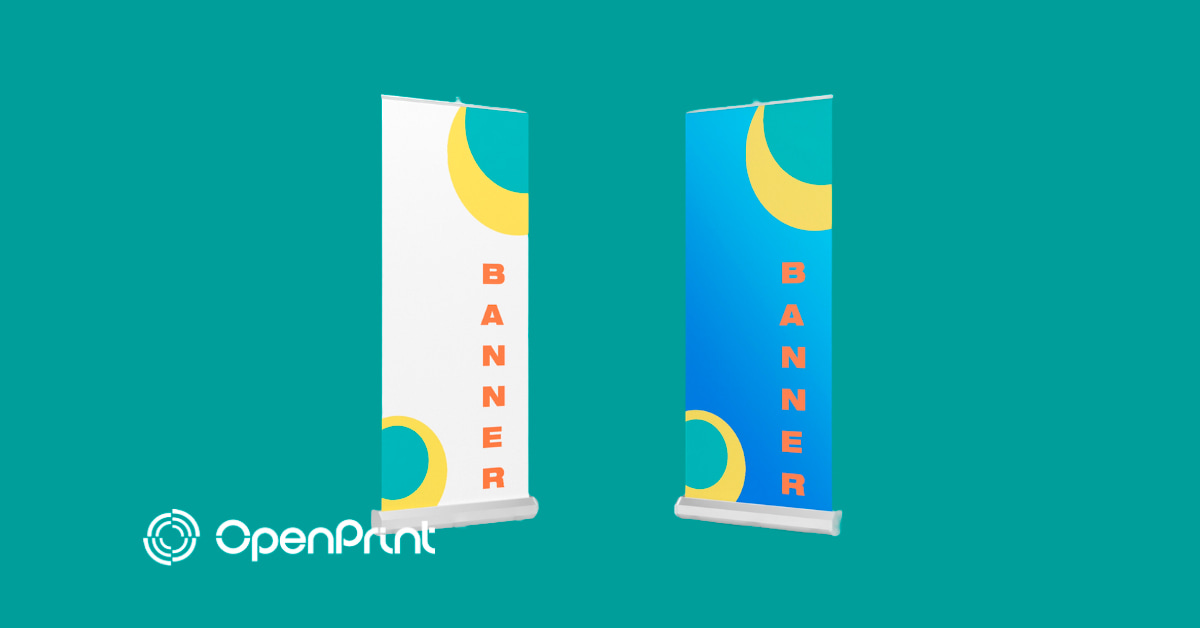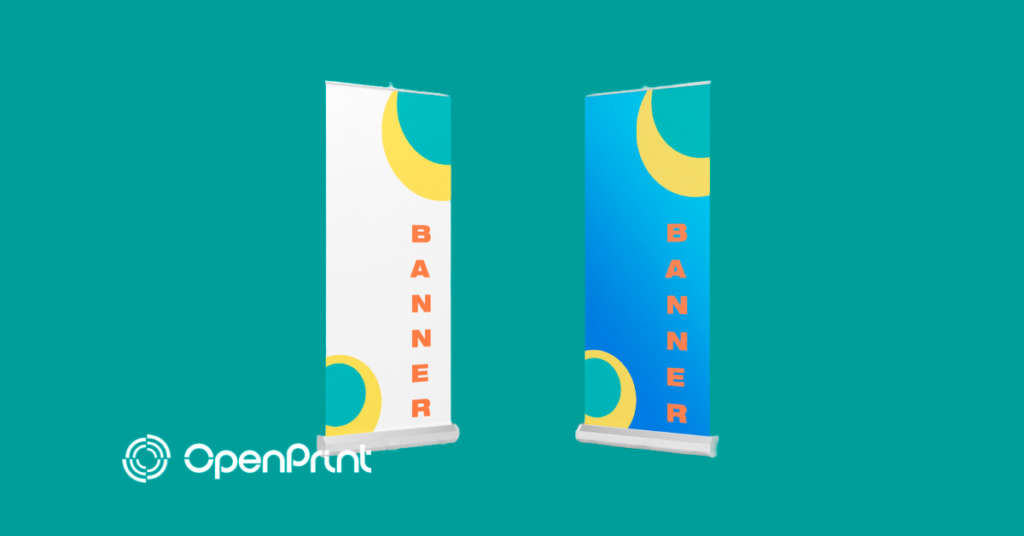 Are you curious to know what it is? Currently, they are one of the most popular forms of large-format printing advertisement among businesses thanks to their unique features and benefits. Plus, there are a thousand possibilities!
In this article about what a roll up is, you will learn what are all the benefits that it can bring as a company, the best occasions to use them, the different types that exist, and those that we use in Open Print. It will become the solution to all your problems.
¿What is a roll up?
Roll ups are exhibitors or roll-up advertising displays. They are composed of a canvas, on which the design is printed, which is rolled up at the base of the structure. They are self-sustaining objects, which means that thanks to their structure they remains upright and stable without the need for any other accessory.
They are a very versatile and functional advertising tool for any type of event or fair due to their easy transport and assembly. They have a great power of attraction in consumers and, in addition, roll ups are one of the cheapest displays of the moment without losing that expected quality.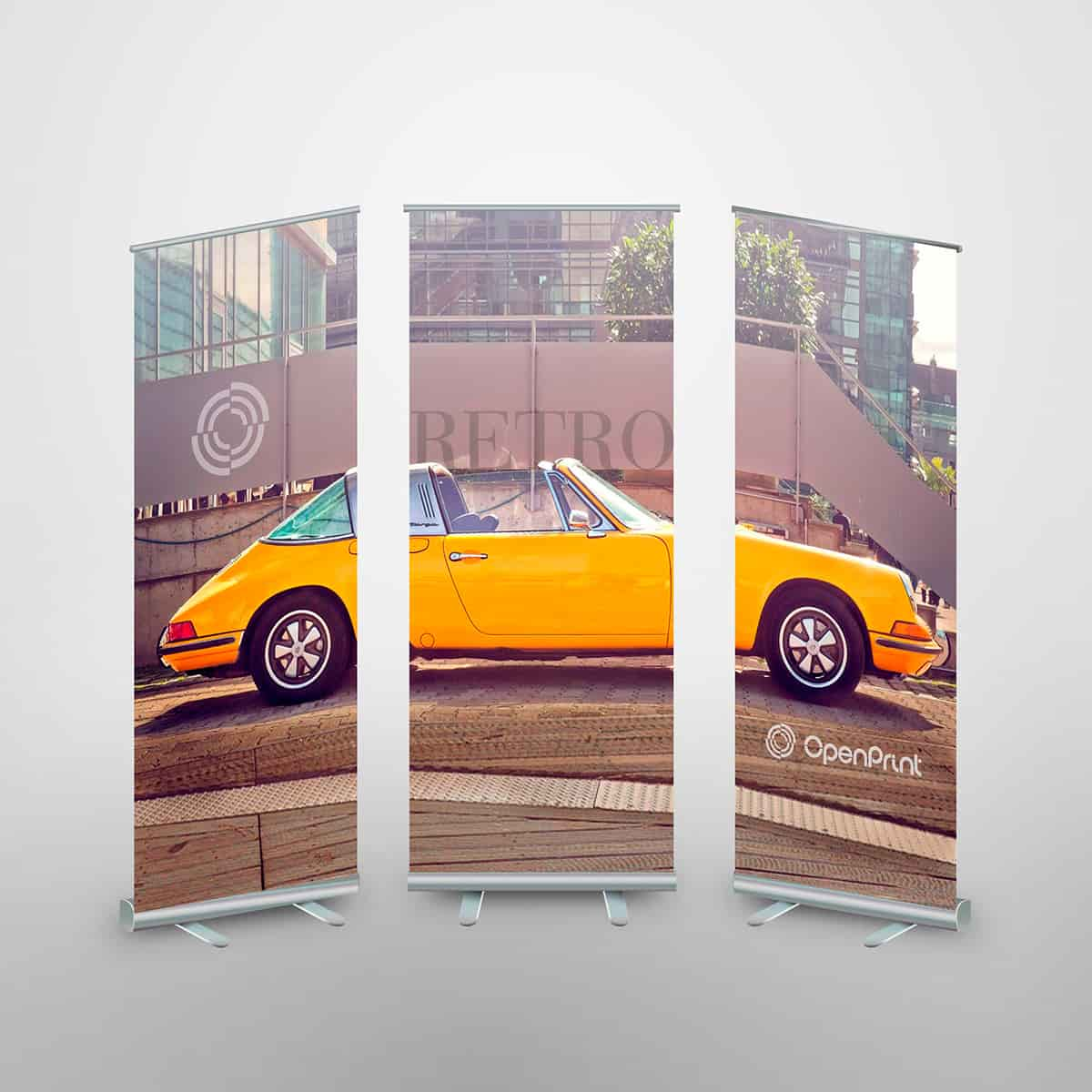 What are the main characteristics of roll ups?
As we have mentioned, they have unique features that make them star products with high market demand. We are going to tell you about a series of characteristics that our Roll-ups in Open Print fulfill.
Measurements
Although there are a wide variety of sizes available, you have to be careful when choosing the right design. If you need a format that contains a lot of information, small sizes are not the most convenient. In the same way, designing a giant roll-up that is devoid of images and information will not be the best way to attract the customer's attention.
At Open Print we have roll ups that are 85x 206 cm in size. We believe that it is the necessary measure to capture the maximum number of possible glances without overdoing it.
Quality
The advertising format used must be of good quality, as this will be associated with the product or service that is being promoted.
If the roll up is worn, discolored, and poorly printed, the public will not expect a quality service or product. That is why at OpenPrint we take care of the quality of all our formats, offering the best material, finishing, and printing.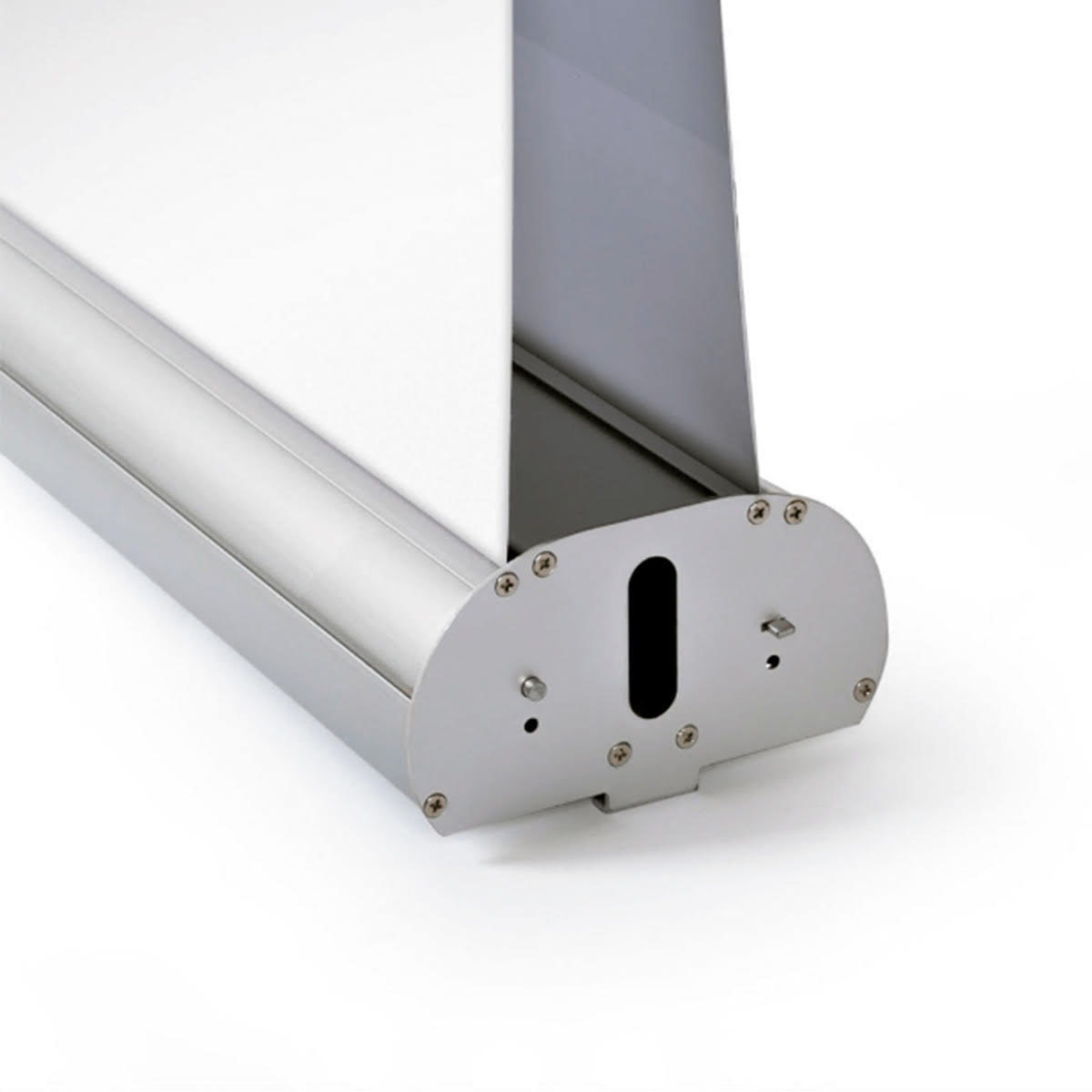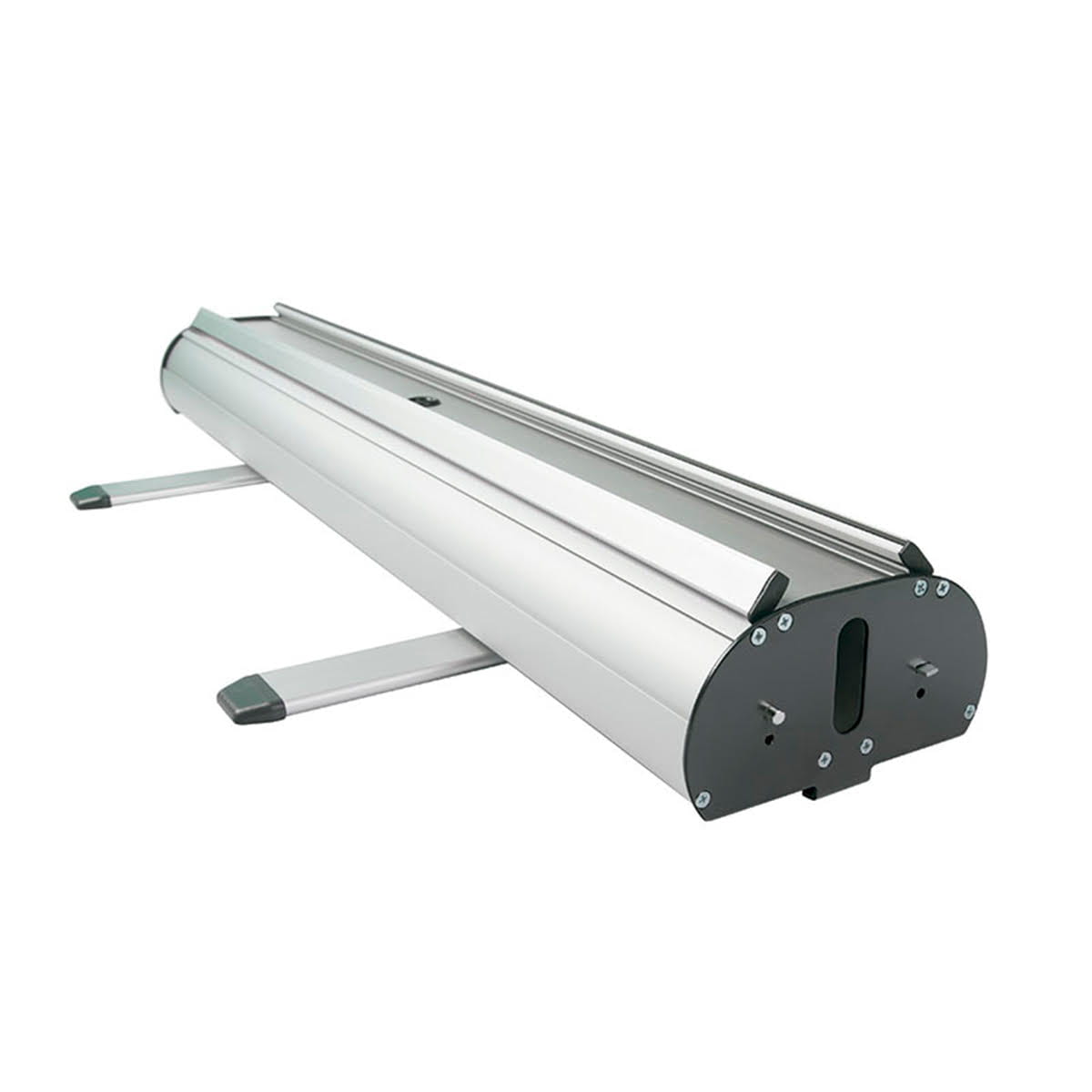 Light
Its structure is made of aluminum, a lightweight material, and together with the advertising canvas. Anyone is able to move it from one place to another without any problem.
Easy to transport
The most striking feature of a banner is its ease of transport. When the canvas is rolled up inside the base, the space that the roll up occupies is minimal. In addition, at Open Print, we provide you with a transport bag to make it even easier to transport it wherever you prefer. Its lightweight also makes it much easier to move.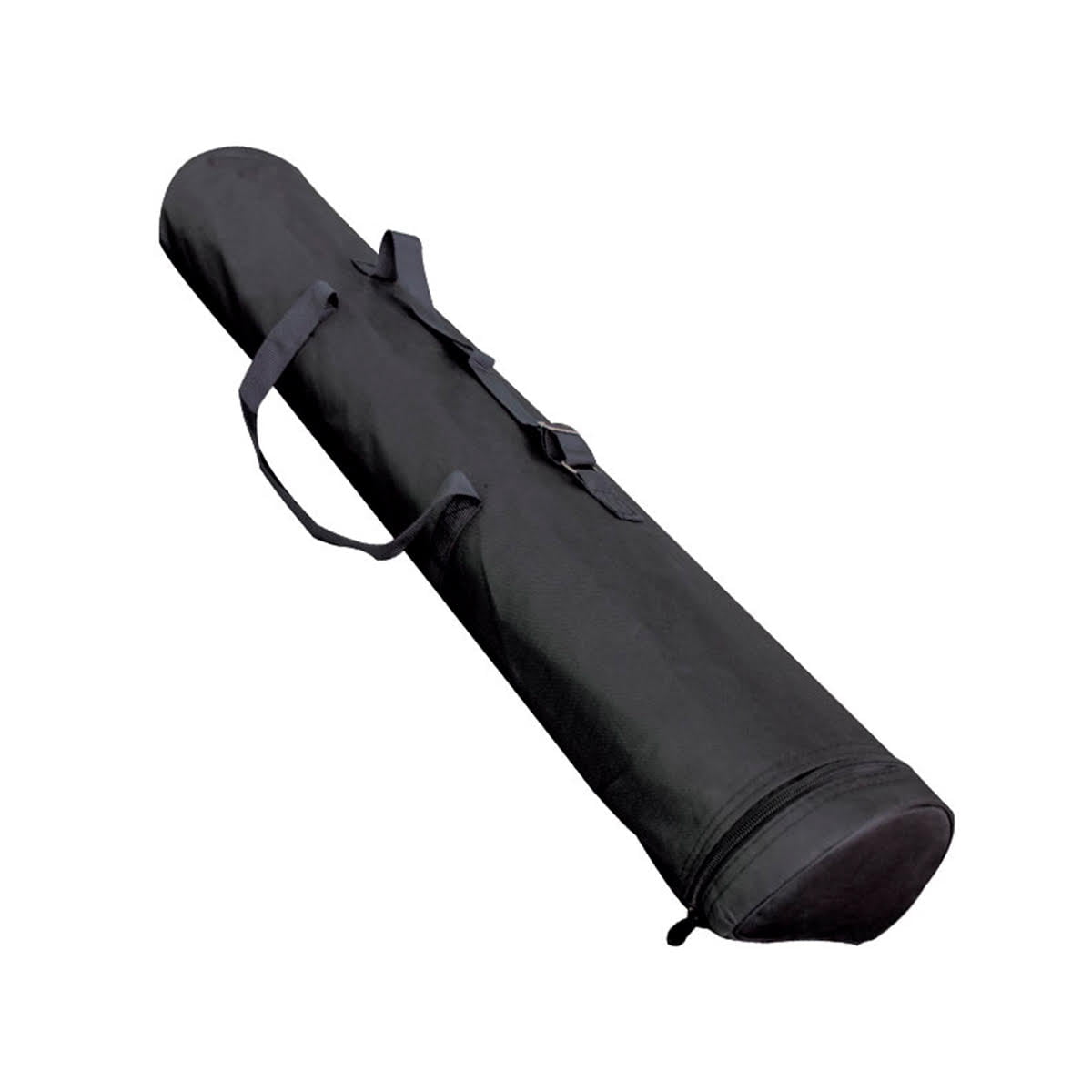 Easy installation
They do not need any type of complex installation or assembly. The only thing you have to think about is where to place it, unfold it and it would be assembled. The aluminum structure acts as a support.
Striking
Due to their measurements, they are the perfect support to efficiently transmit specific information. At a glance, the client will know what your proposal consists of. Thanks to its considerable height, it will not go unnoticed in the crowd. As specialists in the sector, we advise you to focus on the most important information at the top to ensure its visibility.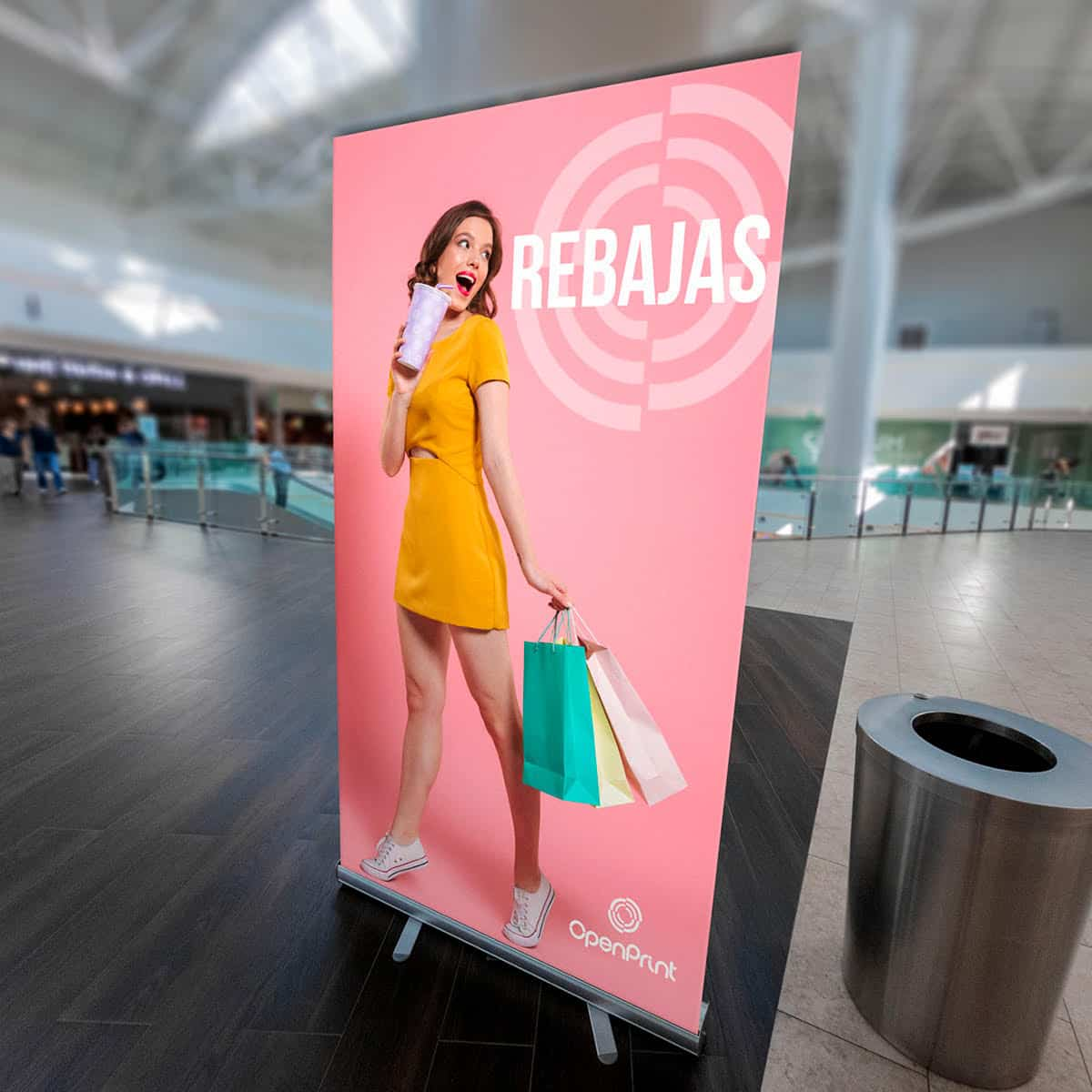 Versatile
It adapts to any fair, sporting event, conference, congress, or similar. It is only necessary to unfold the support, fix it and insert the corresponding image through the rails. It can be used outside the business since the material on which it is printed withstands the action of external agents very well.
The structure is perfect for your daily use. Printing can be changed at any time to adapt to the corresponding temporary offers.
Economic
Its price is quite economical considering its durability and thanks to the printing method used, the quality of the printing is very high, likewise, the use of the most modern techniques avoids the smell of freshly printed products by limiting the number of volatile organic components.
What are the uses and applications of a roll up?
Its main aim is to attract people's attention or glances at a message, a new product, a store, a promotion … It all depends on what you want to convey. In addition, the roll-up can also be used as a decorative element, since they are fully customizable.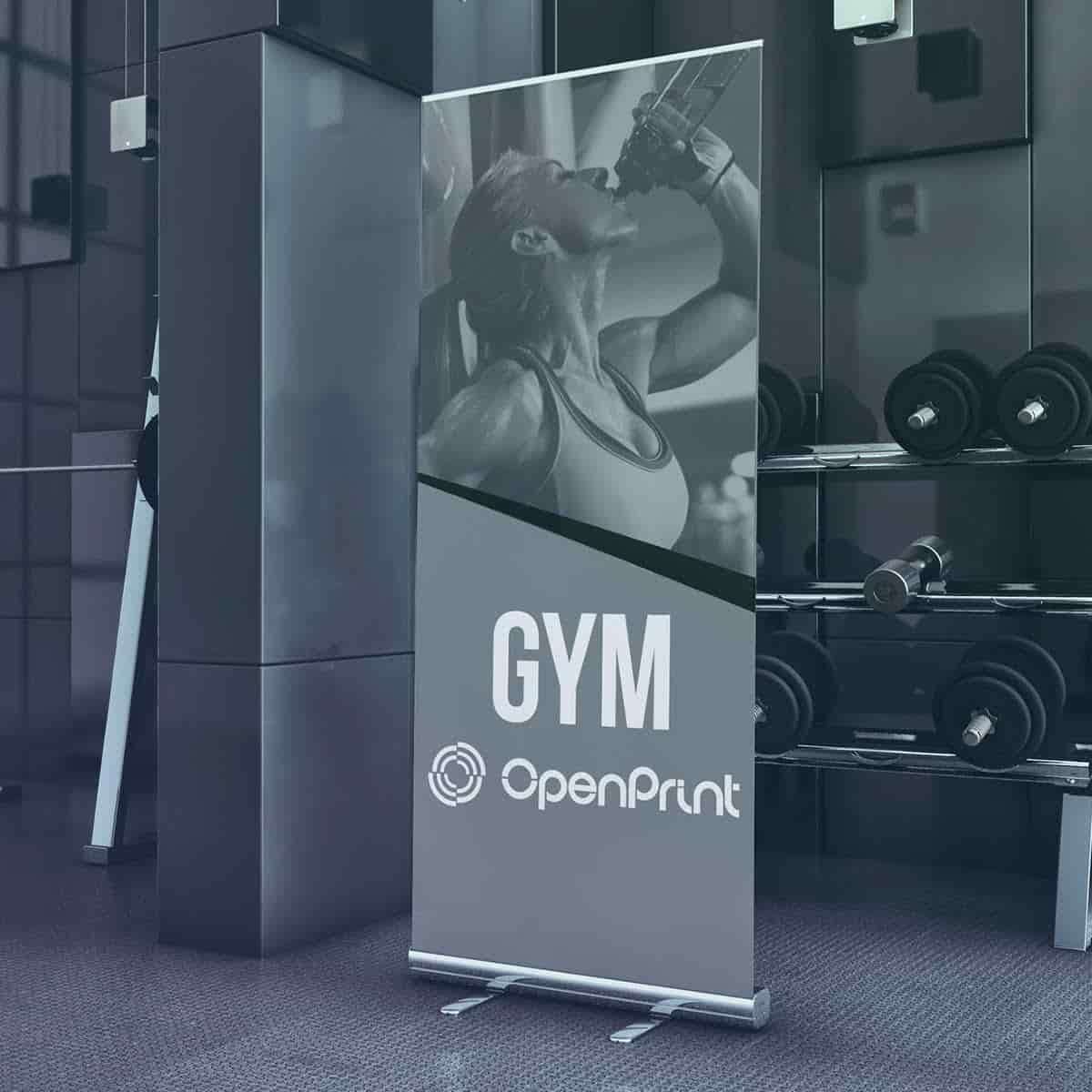 There are many spaces where it is useful to use this format. Although this depends mainly on the client, the most common sites to make use of them are the following:
Shopping centers: Renting a space to install the advertising roll up in a shopping center have a high price. But, it will be in view of a large number of people who are looking to consume and buy.
Social events: including trade shows, private parties, celebrations, or community events.
In the promoted store: It can be located both inside and outside the establishment, and thus promote it, offers or new products.
Congresses: They can be used as welcome posters, to give information about an event, or to take pictures to the guests in order to promote your brand.
What are the types of roll up that exist?
Our Online printing company offers, to achieve the best results in each case, two types of Roll-Ups. Both are configured with a PVC Frontlit 510 g textile canvas printed with the best photographic quality on the market. This canvas is supported by a metal structure, made of aluminum, in which the canvas is rolled up for better transport convenience. We will also include an additional transport bag to facilitate movement. Capturing the attention of your potential customers has never been easier. Get excellent results in one step.
Roll-Up essential
It is an ideal advertising roll-up for placing large graphics that will generate a great visual impact. Your trusted advertising support, with proven effectiveness. Light, simple and inexpensive. Get your message across to the widest possible audience with its attractive design. It has a size of 85 x 200 cm.
Double-sided Roll-Up
The best option to stand out from the competition, a double-sided Roll-Up. Simple, clear but impressive. Do not miss the gaze of any customer. Get to enhance the strongest points of your business and make them stand out. Widely used in exhibitions, commercial events, and fairs where everything that has a visual character is of vital importance. It has a size of 85 x 200 cm.
Custom Photocall
Apart from the traditional displays, Open Print offers you a roll up Photocall with a measurement of 2000×200 cm with an aluminum structure together with a high resistance canvas of 510 grams. With this one you will be able to attract people, provide personality and exclusivity whether in a business event, advertising or a birthday, with a personalized photocall. It is a very visual tool that helps you achieve the success you need in your event.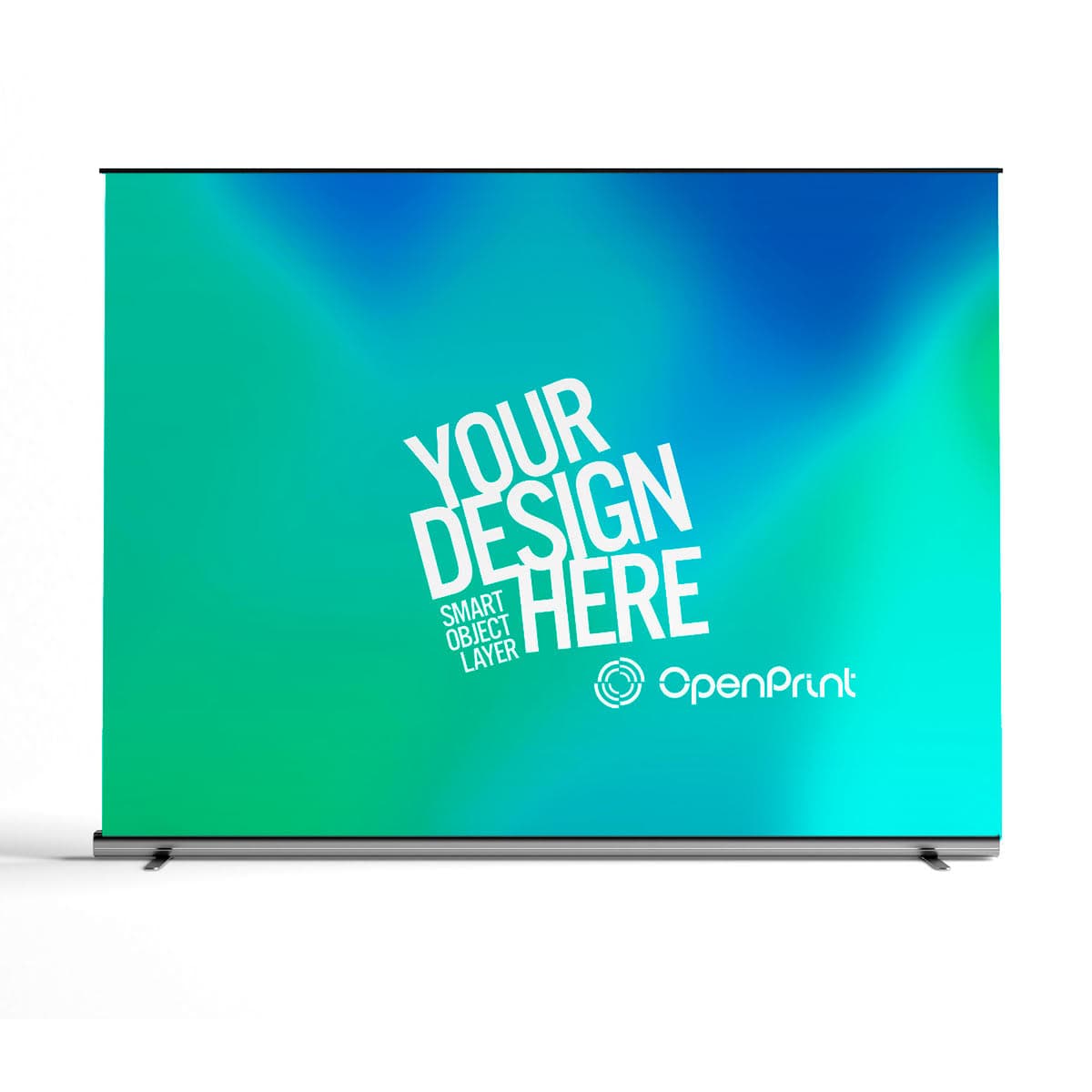 Conclusion
As you have seen, Roll Ups are the quintessential exhibitors for advertising your company. Its advantages are innumerable and for a super cheap price. If you are still not sure which one you want to buy, contact us and Open Print will help you choose the most suitable for you and your business.
If you prefer, you can visit our Online printing store, where you can see each of them in detail and compare them.
Share it at your Social Networks
You may also like...