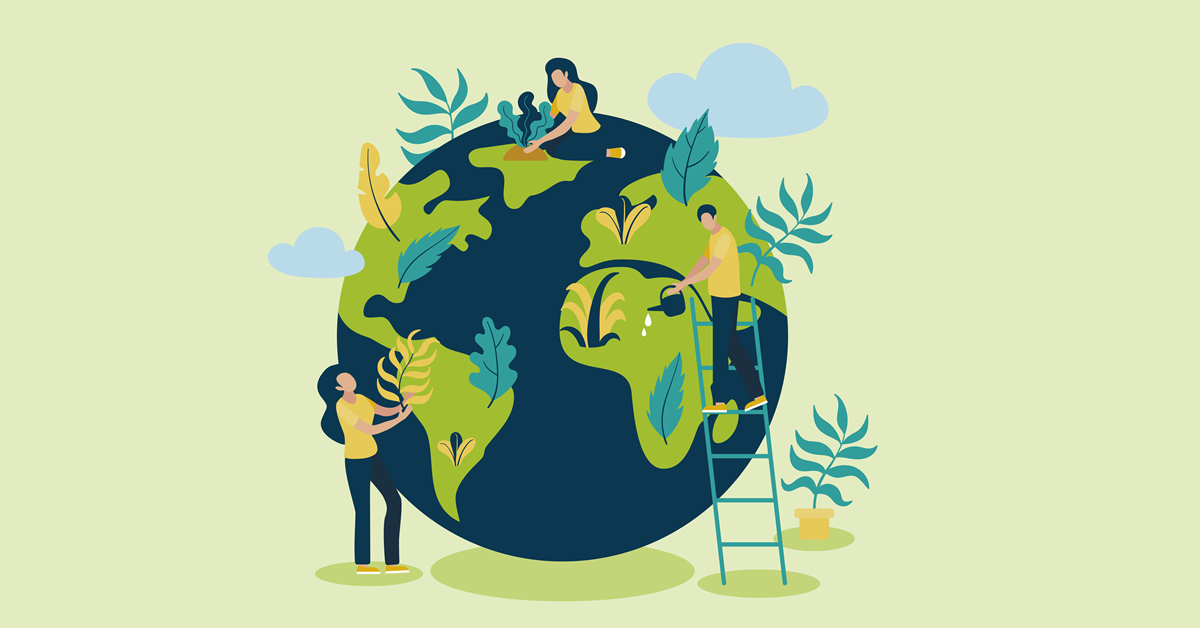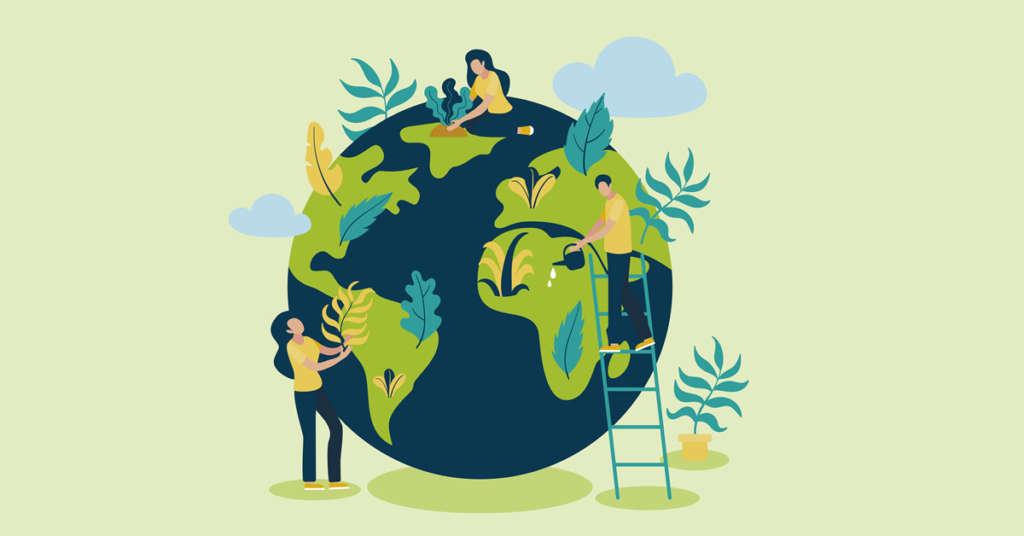 The FSC certificate can be found in most of the product packaging that we purchase in our daily lives, such as toilet paper or milk boxes, have you ever noticed? If you haven't seen it yet, you just have to look at the back side of any everyday product that contains paper or cardboard in its packaging or inside.
At Open Print we care about ensuring the correct use of paper as a raw material and, therefore, we want to explain to you what the FSC certificate is, its differences with respect to recycled paper, and the importance of applying this certificate when purchasing a derived product of the paper.
What is FSC certified and what does this acronym mean?
---
The initials FSC (Forest Stewardship Council) refer to the International Forest Stewardship Council. This council carries out regulations that ensure sustainable and circular exploitation of forests.
But what does circular forest exploitation mean and why is this a sustainable method?
In order to understand it in a simple way, we are going to imagine a circle and then we are going to fill that circle with trees. Now we are going to divide that circle into portions as if it were a cake.
Well, based on the criteria of responsible exploitation, each time a portion of the forest is exploited, it will be replanted and it will be transferred to the next portion, so that said portion will not be exploited again for a minimum of five years.
What is the purpose for this certification in printing?
---
The FSC certificate is voluntary and is obtained by those companies committed to sustainable forest management. In the world of printing, we are aware of the problem of poor forest management, and that is why this certificate endorses us as responsible companies with the exploitation of resources for our activity.
In this case, companies obtain a registration number that accompanies all their productions. Through this way, paper consuming companies promote responsible exploitation and ensure the traceability of all operations, thus reducing the impact of illegal operations in the world.
When a contracting company acquires a production under this certificate, that production also acquires the registration number belonging to its supplier, so that the paper used offers a tracking system from origin to destination.
What are the differences between FSC 100%, Recycled FSC and FSC mix?
---
We would like to explain the different categories that FSC organization stipulates depending on the specific origin of each paper.
The FSC body stipulates, at its discretion, three types of certification labels:
Pure
Also called FSC 100%, it guarantees that all products bearing this label come from forests that have been fully audited under FSC's social and environmental standards.
The pure certificate contributes with greater importance to the achievement of the objectives for a responsible and sustainable exploitation.
Recycled
The FSC Recycled label guarantees that all the paper used comes from 100% recycled material. In this way, the direct demand for forestry is being reduced by reusing a material that has already been extracted.
Mix
Considered the most common label in the industry, it encompasses a mix of FSC Pure paper, recycled materials and / or controlled woods. Although the controlled resources are not certified forests, the entity ensures that they reduce the exploitation of irresponsible sources.
Open Print, FSC certified printer
---
Open Print is the FSC certified company with registration C110748 and you can validate it by entering this registration number to this link on its official website.
For us, as an industry of graphic services for companies, it is important to explain in detail how FSC certified paper works so as not to generate confusion in its application.
Our company, as suppliers, cannot decide, in any case, to apply FSC paper to any of our productions, being the customer in charge of requesting that its production should be carried out under this certificate from among those mentioned above.
It is our responsibility and our intention to encourage the use of FSC materials through our communication and sales channels, but it is always the final customer who chooses.
Conclusion
As we have seen in this article, betting on the FSC certificate is betting on environmental well-being on the planet. However, as we explained before, the decision to use this sustainable material depends exclusively on the companies that consume printed and / or graphic materials.
In addition, the choice of one or the other certificate will also determine the degree of sustainability that you want to obtain from a production. In this way, a company with high ecological standards in all its productions must bet on pure or recycled certificates if it wants to transmit coherence in its messages on ecology and sustainability.
From Open Print we want to invite you to choose FSC certified papers for your printing projects in order to jointly promote a transparent exploitation model that ensures a sustainable future for the environment.
Did you know the FSC certificate for caring for the environment?
Leave us your opinion and share your point of view with us.
Share it at your Social Networks
You may also like...