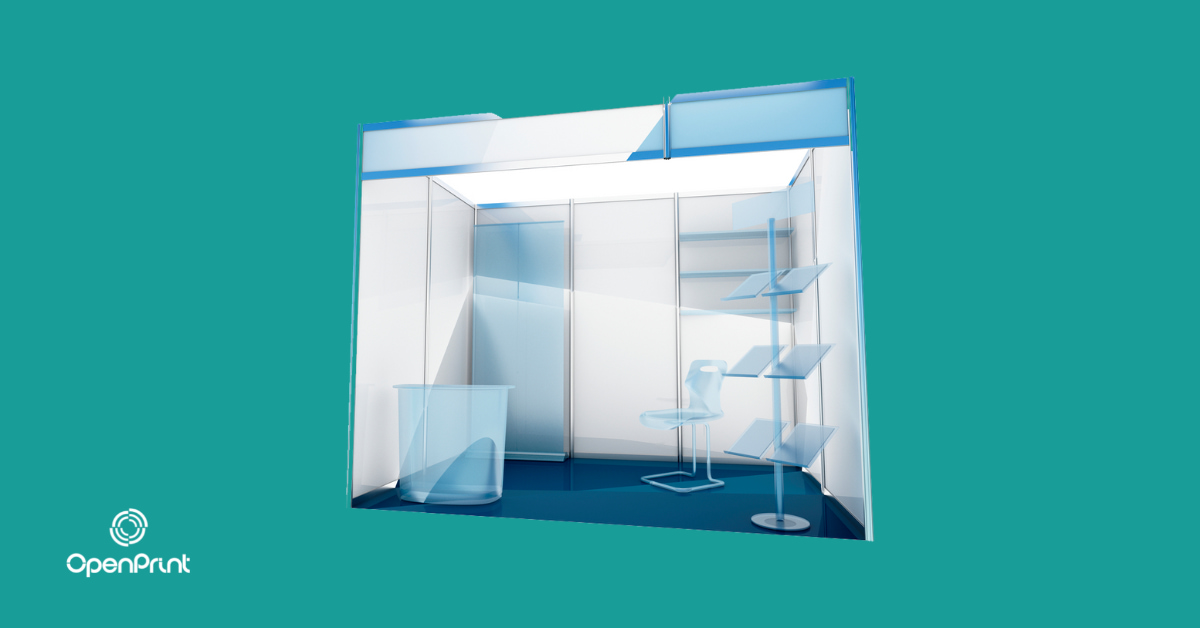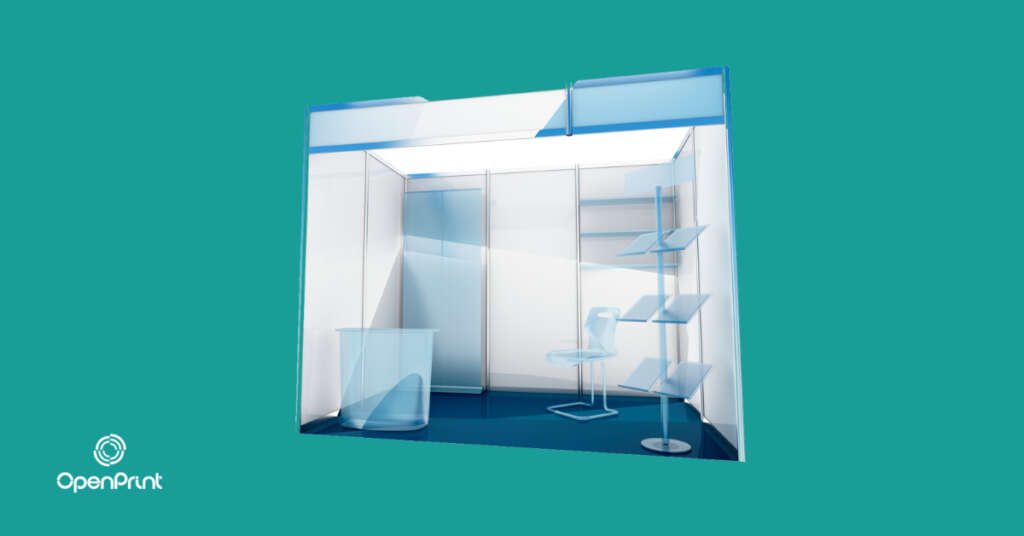 Do you have a project in mind and still don't know what type of display best suits your needs? Don't worry, you can always rely on methacrylate displays that are resistant, transparent, recyclable, and versatile.
This material allows you to manufacture advertising material of different sizes, shapes, and colors for different occasions.
In today's article, we will see everything about the methacrylate displays stand and why you should choose this option for your project.
Let's get started!
What is a methacrylate display and what is it used for?
Displays made of a polymethyl methacrylate, methacrylate, or Plexiglas are advertising supports of high resistance, excellent transparency, and exceptional lightness, thanks to their firmness, cannot be deformed.
This type of POP display is used to contain heavy products or products that, due to their characteristics, could not be placed in a cardboard display. In addition, they are easy to clean and offer more flexibility when using them for more than one occasion.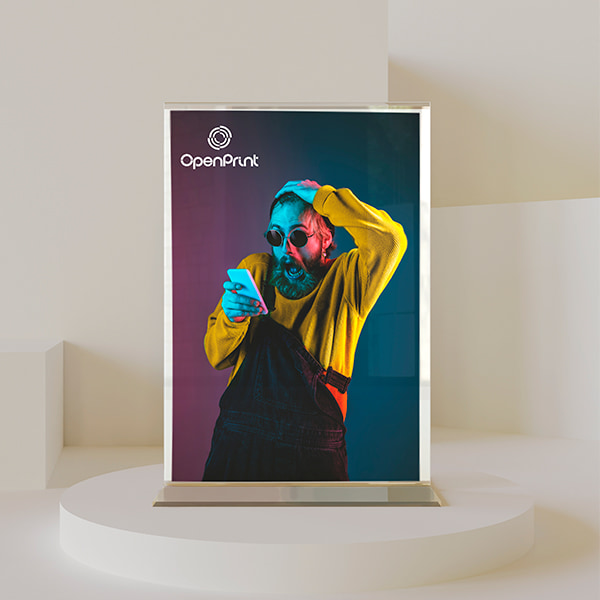 What are the advantages of using methacrylate displays?
Many companies use methacrylate stands to display their luxury products due to the attractive advantages offered by this POS material:
Advantage 1. A powerful advertising tool.
Selecting the right display for our company is essential if we are looking for the best way to advertise our products or services.
Acrylic Plexiglas displays will attract everyone's attention with their elegant design and vibrant colors, making it easy for every passerby to see the flyers, posters, and other products you decide to place on your acrylic display.
We must also highlight the versatility of the material to make displays in a variety of shapes and sizes in order to choose the ideal model for you.
Advantage 2. Highly customizable design
Its transparent and fully customizable surface helps customers to be more easily interested in the products on display, as they can clearly see the merchandise, so they will have fewer doubts about the products.
We cannot put aside the high level of customization offered by this material. We can say that there is no limit in terms of colors, sizes, and shapes, this quality is the one that allows the creation of detailed designs that are in complete harmony with the products displayed to capture the attention of the public.
Advantage 3. Generates greater visibility
There is no better way to show the true essence and the best qualities of our products and services to customers than by using attractive customized methacrylate displays.
In this way, we will convey clarity and elegance in our advertising, which will considerably increase the visibility of our brand in front of the competition.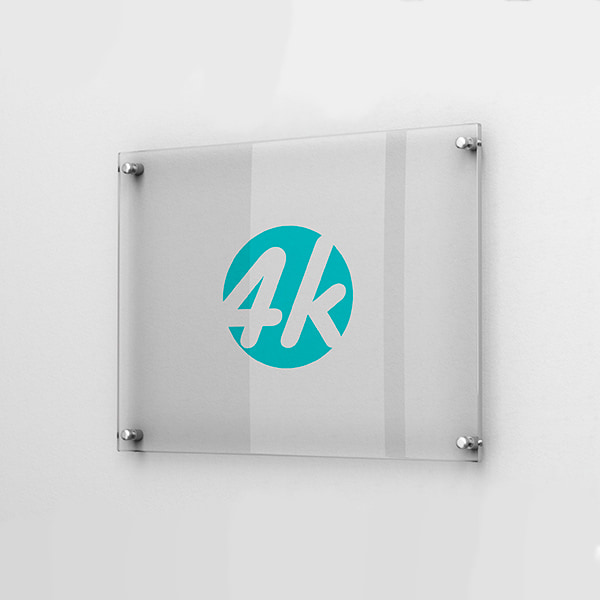 Advantage 4. Excellent durability
Although there is a long list of Point of sale advertising materials available, none are as strong, durable, and versatile as methacrylate display stands. They are not easily damaged by weight or weather, making them an excellent alternative for outdoor use.
Unlike metal display stands, with a methacrylate displays stand you won't have to worry about rust over time, with the added bonus of being able to withstand the same weight as metal display stands while still looking presentable at all times.
Their good weather resistance also allows you to make the most of the space outside your business by displaying your products, creating greater visibility and sales.
Advantage 5. They are able to support a lot of weight
The strength of the material gives it the ability to withstand large amounts of weight in displays of all sizes, even in the lightest and smallest presentations.
It can also be used to make methacrylate displays for permanent showcases, being able to withstand breakage, rubbing, scratches, large quantities of products, and even other displays.
It is therefore a highly popular material for those looking for a bespoke display for their business.
Advantage 6. Ideal for displays that will be handled constantly
Methacrylate is the star material if we plan to use the methacrylate displays in extensive campaigns, ensuring that our products are in optimum condition and we do not have to replace the display over and over again throughout the day.
When we place a tester, no matter what products we decide to display, it will end up passing through many hands constantly. Hands that take the product from the counter, use it, and then return it to its place.
But they will obviously do so without considering the well-being of the display, so it is important to choose a sturdy material that can be used repeatedly without noticeable damage.
What are the most common types of methacrylate displays?
Let's take a look at the most popular types of advertising exhibitors made from this material:
Tabletop displays
These displays are perfect to be placed on a counter to display photographs, packaged goods, mobile phone samples, cosmetics or make-up. Highly customizable, they can be easily adapted to any kind of product.
Brochure display
They can be used on walls, tabletops, standard format surfaces, or even customized according to the design required by the customer.
Promotional tray
Ideal for any shop.
A promotional tray made of methacrylate will be a highly resistant advertising medium with good transparency and can be placed both indoors and outdoors regardless of weather conditions.
The rigidity of methacrylate displays makes them 20 times more impact resistant than glass. They also have a lifespan of approximately 10 years and withstand ultraviolet rays.
Floor-standing displays
Choosing methacrylate displays stands is an excellent option to promote advertising at the point of sale of your business.
These advertising supports are completely transparent with a foot that can be easily installed on tables and other types of supports. Its lightness, combined with excellent resistance to shocks, UV rays, and humidity, makes it a great alternative for all projects.
Display box pallet
One of the most interesting applications of a box pallet display is to take advantage of the transport packaging of the article and place it directly at the point of sale.
Regardless of the dimensions required, it is possible to create advertising supports with spectacular designs that are highly resistant and lightweight and can be placed directly on the pallet.
Totem
Another attractive application of methacrylate in advertising displays is a table tent, rotating, or standing totems.
A monolith drawn on both sides showing a graphic with information linked to your campaign, company, or products will come in handy on many occasions.
Advertising furniture
You can highlight your products with attractive methacrylate furniture.
The transparency, resistance, versatility, and lightness of this material work phenomenally to create advertising displays capable of withstanding hard days, adverse climates, blows, scratches, reuse, and multiple manipulations without hardly noticing any damage to its structure.
Conclusion
It is unusual for the customer to treat the structure of the displays with delicacy, as it is the job of the brand or company to design an advertising medium capable of withstanding constant intensive use by the interested parties without being considerably affected.
For this reason, it is essential that we use the right material such as methacrylate displays in order to have one that can be replaced again and again without being damaged while retaining its attractive design at all times.
This is possible if we choose to make our displays in methacrylate, because no matter the number of hands, it will never be in poor condition while attracting the attention of our customers.
Do you already know the benefits of methacrylate displayed in advertising?
Leave us a comment sharing your experience!
If you still have any doubts, take a look at our online print shop or send us all your questions through our contact form.
Tell our team of professionals about your project and they will contact you as soon as possible.
Share it at your Social Networks
You may also like...