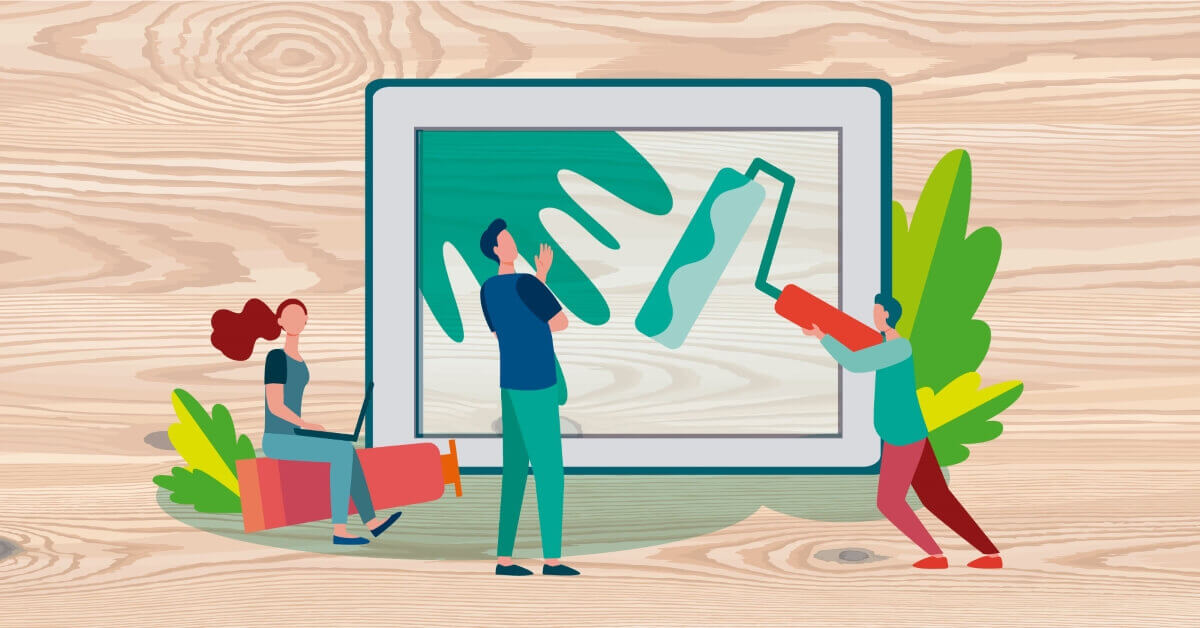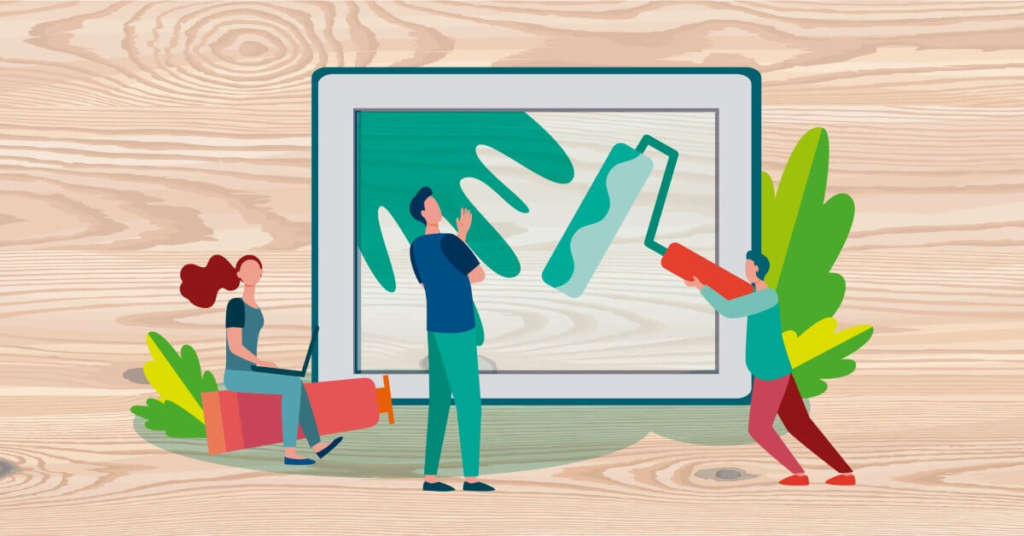 Thanks to technological advances, improvements have been made in the world of graphic printing. In this way, the technique of wood print or wood printing has emerged. It is a type of finish that is achieved through an inkjet technology that takes advantage of its texture to deliver unique results. At present, it is widely used both in advertising and in decoration and events.
In the past, wood was used as a tool for printing on paper. Woodcuts, carved with gouges, may be an example of this. Now, digital printing on wood has revolutionized, with its design, the way to capture the attention of the most demanding public. Its perfectly defined and sharp finishes make the difference compared to other techniques.
What is wood printing?
Wood printing is the process of reproducing text or images on a wooden surface. It offers original and advantageous results for those businesses that want to differentiate themselves from their competition. In addition, thanks to the inks used with pigments resistant to ultraviolet light, it can be used both indoors and outdoors.
This technique can be done on different types of wood such as birch and pine, among others. You only need to choose the type of wood, its dimensions and the digitized design you want to use.
What are the types of prints on wood that exist?
There are several types of wood prints. They can be made with white ink, in natural wood or silk-screen printing. Next, we explain each one of them:
On natural wood
It is the impression that is made directly on the wood flat surface without using any type of coating. This type of finishing allows you to take full advantage of the aesthetics of the wood betas, thus creating unique finishes.
Most printers do not print white ink. For this reason, "blank" spaces of the color of the wood are left to achieve a more neutral or yellowish tone. In this way, a more natural or vintage effect is achieved with matte colors.
With white ink
White ink printing is also done on natural wood. In this case, it can be covered with a very thin layer of white paint so the colors are not affected by the tone of the paint, leaving it vivid and sharp as in a photograph. Besides, there is also the possibility of printing directly and without coatings with white inks.
Silkscreen on wood
It consists of engraving on the wood through a mesh through which the ink passes. A tool called a "squeegee" is used to slide the colors. With this type of printing, you get an embossed finish that makes the final product look three-dimensional.
This technique has a color limit, and its price will depend on the production capacity of the press and the amount of inks used.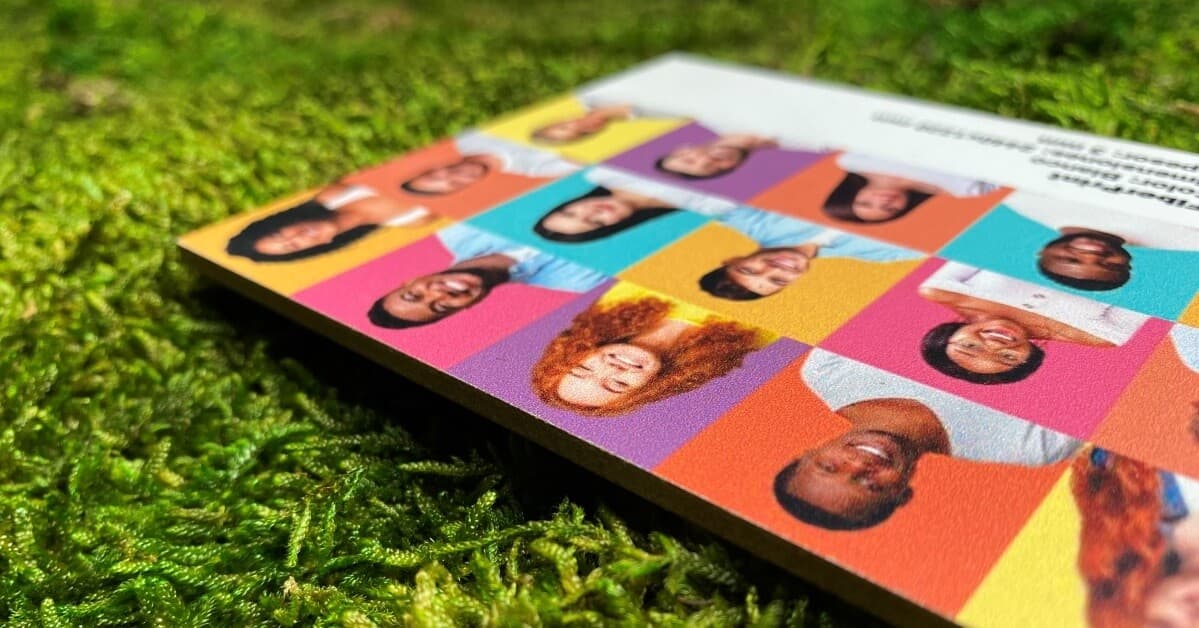 When to use the Woodprint printing technique?
The technique of digital printing on wood can be used personally or professionally since its finishes are adapted to different formats, applications and colors.
Among the main applications are the following:
Advertising
Thanks to the elegance and sophistication of this type of support, it is very useful for the advertising of those brands that advocate nature, such as spas, coffee shops, wine bars or wineries, among others.
In advertising, this type of material evokes great moments from the past, and at the same time adds an artistic touch to any object. It is very suitable for gifts that companies give to their most valuable customers or employees.
For companies, large or small, it is an excellent option to stand out and leave a mark among their customers. It can be used for everything from logos to high definition photos.
For decorative purposes
Wood is a widely used material for centuries for interior decoration in homes, offices, hotels, restaurants, etc. But the combination of the old wood and the new technologies used on this material, leads us to a completely different result and full of possibilities.
In decoration, its uses are very varied. These range from welcome signs in pubs or restaurants to portraits and furniture in homes, paintings, screens, chests and tables can also be decorated for a unique touch.
For artistic purposes
It is ideal for very creative people, such as photographers and visual artists, who want to add a differentiating touch to their creations. In addition, it is a very durable format as it is designed to remain intact for many years, even generations.
Advantages of printing on wood
Next, we will tell you the advantages of betting on this very original and attractive technique.
You can print in any size, format and type (image or text), giving it various uses and applications.
It is a very durable type of finish that will keep your colors alive in the long term, while achieving unique and unrepeatable results thanks to the betas of the wood.
It is a technique that respects the environment, since wood is a natural element and, therefore, biodegradable.
It is a novel technology that can help you improve your brand identity and attract new consumers, while adding an artistic and elegant touch to your prints.
There are no limits to your imagination, use as many colors as you like and get a crisp, high-quality print thanks to its quick drying.
New printing methods allow to reduce production time and make short runs, thus helping to reduce costs.
Conclusion
Printing on wood is an exciting way to capture ideas and create high-quality, personalized work.
Therefore, thanks to the wood print technique, we can make extensive use of wood, taking advantage of its characteristics to create unique products by adding color and everything that our creativity and needs require.
Share it at your Social Networks
You may also like...