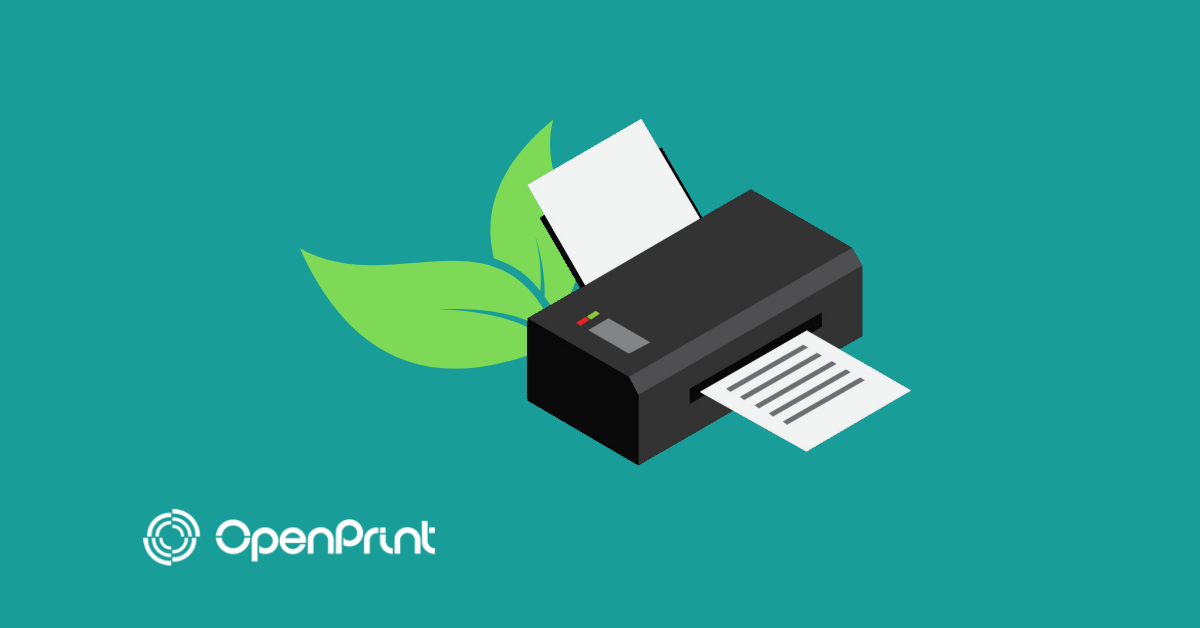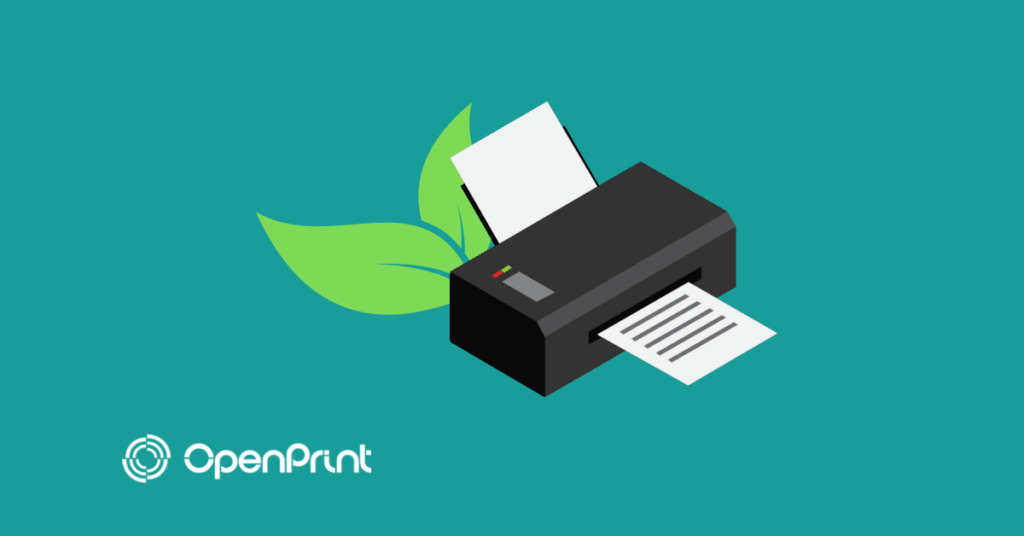 In 2021 every little gesture counts! At Open Print we do everything possible to neutralize our carbon footprint, and that is why we encourage you to switch to ecological printing with which you will achieve the same results and you will also be respecting the planet in its process.
Still not sure what ecological or sustainable printing is and how to get it? Don't worry, from OpenPrint, as printing specialists, we know how to help you. Keep reading this article and you will end up being an expert in sustainable printing, its advantages, and all kinds of materials and technologies to use.
What is green printing?
As we all know, the printing process can in many cases be harmful to the environment due to the use of media or materials that do not respect the sustainability of our planet. Likewise, ecological printing is that printing that in the parts of its development, such as printing technology or the choice of materials, ecological innovations are applied or used that avoid or try to reduce these harmful effects on the environment.
Over the years they have increased the number of green technologies and innovative materials that help reduce waste, pollution, or excess energy consumption. This could also mean a decrease in the cost of printing, which is why choosing environmentally friendly printing has become a priority for our customers.
Why is it important to bet on ecological printing?
One of the issues that is currently on the lips of the entire population is undoubtedly climate change and how we can stop it. Therefore, as a printing company that promotes sustainability, we believe that carrying out an ecological printing is very important and above all because it does not have any inconvenience for the client.
Betting on ecological printing brings us a series of advantages, both to our company and to the client who requests it;
New and improved company image
Regarding the client, developing your projects in a sustainable way will always favor your brand image and how your consumers perceive it in a very positive way. In addition, it will provide you with a high degree of differentiation that can lead to a potential increase in sales.
New customers and markets
Apart from an improvement in its positioning in the consumer's mind, it will be able to access new customers and markets. There are many environmentally conscious groups that only target green printers so the business chances are increased.
Reduction of paper consumption
At Open Print, we are very concerned about the good use of paper, controlling the most important variables of the printing process and thus being able to achieve a significant reduction. This reduction leads to a lower price, which would be an advantage for the customer and for the printing company.
Increase in productivity
Thanks to the implementation of new technologies and the concern to reduce harmful waste for the planet, we have increased the potential of our facilities, since when we look at our consumption and processes, we realize many possible improvements that we later carry out. In addition, these improvements have also managed to reduce delivery times to our customers.
What technologies are applied in a green printing company?
One of the main technologies we use at Open Print are eco-friendly printers that use latex inks. These ecological latex inks are respectful with the environment, do not contain or emit volatile organic compounds and emissions harmful to health.
Apart from being ecological, they ensure high-quality printing, with vivid colors, quality, and vividness in the images. These are all advantages compared to the quality and environmentally friendly printing.
These printers are homologated and certified by ECOLOGO and GREENGUARD with the following characteristics;
Inks that reduce the adverse effects of printing on the environment.
High adhesion capacity.
Excellent support indoors and outdoors.
It does not give off odors.
Resistance and durability to the elements.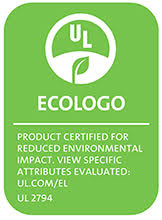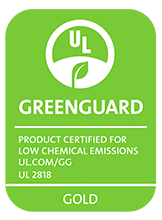 Another option that exists in terms of ecological printing technologies is offset printing without the use of water. Traditional offset printing releases VOCs and volatile particles that can be dangerous to mankind. This new technology achieves waterless printing using silicone to repel ink and prevents the release of these particles and residues.
The simplest options to reduce waste could be for example paper optimization. Printers can purchase paper in the exact size and format desired for the specific project, thereby saving large amounts of waste paper. It is also a good choice to use recycled or chlorine-free paper to reduce tree felling.
What materials are used within green printing in Open Print?
As a printing company that follows a path towards sustainability, we have the FSC Certified (Forest Stewardship Council). This certificate confirms that we work with three types of papers that ensure the sustainable and circular exploitation of forests; pure, mixed, or recycled paper.
At Open Print we encourage the use of this type of material but, in any project, the client is always in charge of requesting the use of this type of paper and thus ensuring that its production is carried out under this certificate.
As specialists in large format printing, we are committed to the transition from the usual support to other materials that are sustainable with the environment, either by being recycled and/or recyclable or by eliminating components that are harmful to the environment such as PVC. That is why we are committed to being proactive in the search and incorporation of these ecological materials into our catalog. ¿Would you like to know more about sustainable materials? Visit our article about the best eco-friendly alternatives to PVC printing.
We currently have the following ecological supports;
Rigid support: Honeycomb – Dispa – Alveolar Polypropylene – Abiplex – Wood Print – Solid Board – Stone Cardboard, and so on.
Flexible support: PVC Free Canvas – Polyester Textile – PVC free Vinyl – FSC paper in roll, etc.
Conclusion
Now that you are clear about what ecological printing consists of and all the advantages it can bring you as a person or as a company. What are you waiting for? Get in touch with us and our group of experts will be able to carry out your sustainable project in the best possible way. Start making changes to our planet today.
Share it at your Social Networks
You may also like...