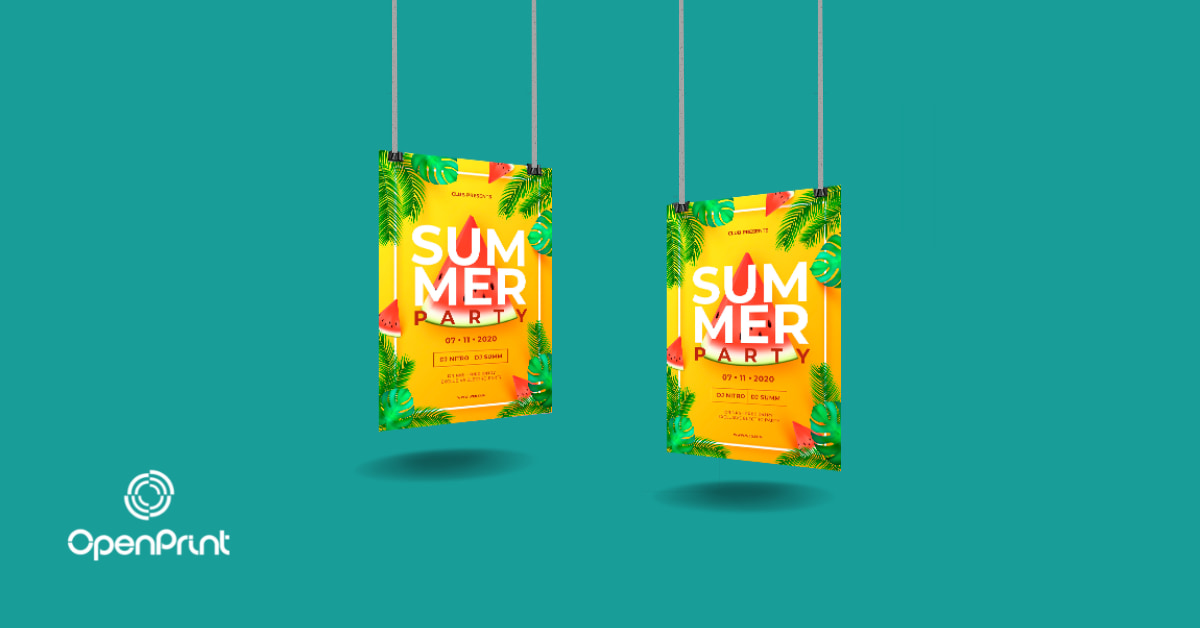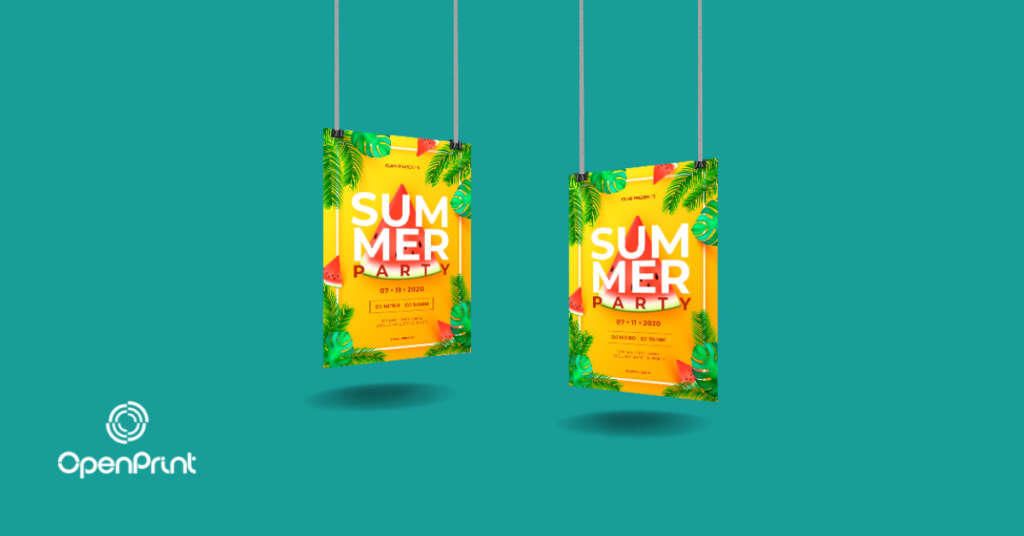 Surely you know how popular Foam is and are looking for ways to take advantage of its multiple qualities.
If so, you've come to the right site, because in this article we will introduce you to this amazing material with the various applications you can give it.
Using this support you will get high-quality, durable and unique prints for exhibitors, posters, signs, photocalls, or any other type of advertising element you want to use in your business.
Discover everything related to this material used in the graphic arts!
What is foam and what is it for?
Foam is a large format printing support consisting of two sheets of PVC and a core of polyethylene foam.
This rigid material is recommended for interiors given its internal foam structure. It is a lightweight panel ideal for creating advertising media for fairs, congresses, and exhibitions, as well as advertising posters, signs, stands, exhibitors, and photographs, among other products.
In OpenPrint you can find 10mm thick support in terms of hardness and weight.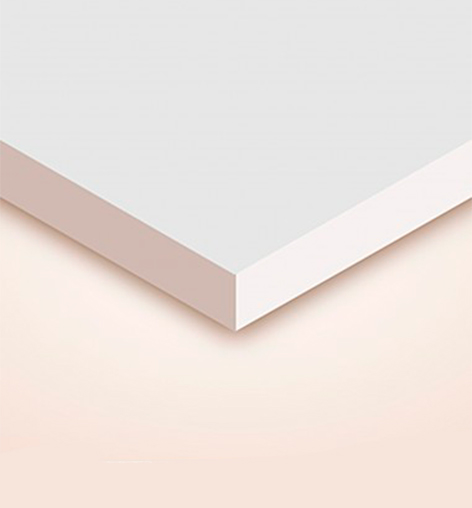 What are the characteristics of foam material?
As mentioned above, printing on foam board has a number of attractive qualities for a variety of industries, especially for advertising.
Being easy to transport, with excellent print quality and above-normal resistance, is definitely one of the favorite choices when printing.
Let's see what its most relevant characteristics are:
Rigid but lightweight support
Foam is a very resistant material, more than conventional cardboard, but it still retains its lightness. In addition, thanks to the lightness provided by polyethylene foam, it is an extremely easy material to move and place, as its weight is quite manageable.
Excellent performance
PVC layers make it a highly resistant material, being able to withstand repeated blows without significant damage. On the other hand, it has the capacity to withstand long journeys, multiple manipulations and mobilizations.
Causes a big impact on the public
High-quality print finishes, large in size with bright colors, very eye-catching to attract the attention of anyone.
Whether indoors or outdoors, a foam print will always be quite eye-catching and won't go unnoticed.
Easy to transport
It is very easy to handle and transport. So it becomes an economical material.
Its low weight combined with its high strength are the factors that allow the foam to be simple to install, easy to move, and, therefore, economical.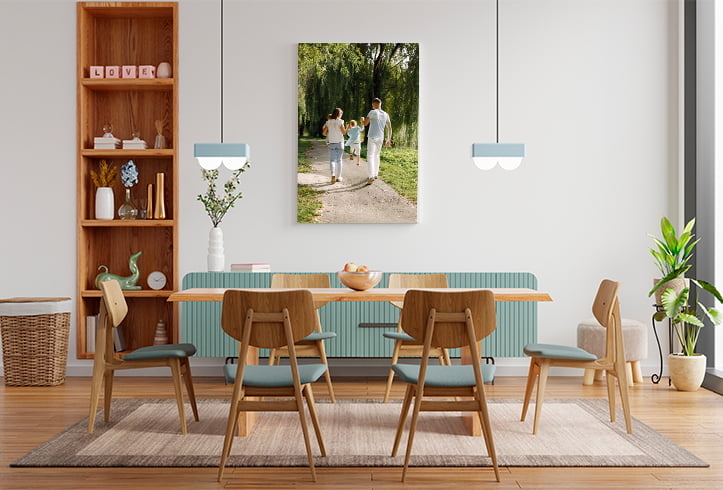 It's very versatile.
It can be used in any kind of field, both professional and personal. Ideal for your custom designs and decorative elements. Make the most of your company's appearance with original designs.
This is one of the most important features of the foam, its versatility allows it to adapt to various products and designs.
Durable and resistant
Thanks to our excellent quality, together with a thickness of 10mm we guarantee the highest durability for your product.
On the other hand, the foam can withstand climatic changes such as sunshine or rain while retaining its design both indoors and outdoors, it even has the capacity to absorb impacts, providing optimal safety.
Customizable
Foam support offers the possibility of creating a large surface where you can convey the message of your business in order to reach the widest audience.
There are no design limits on this type of lightweight panel, you will be able to capture and represent anything with the clearest colors.
What types of products can be printed with foam material?
The foam can be printed on many surfaces with the dimensions you need. Its weight is light so it is a great option to place it in spaces of your company.
Now, let's look at the most popular products that can be printed on penboard:
1. Advertising posters
Highly customizable, durable, durable, and easy to install.
Advertising posters printed on the foam can encompass beautiful designs, with crisp images of good quality that will certainly meet your creative expectations.
In addition, they do not require a frame due to their excellent resistance to other posters made of other materials.
2. Photographs
If you are looking for a unique decoration, you need an ultralight frame made of foam.
Photographs printed on foam come with a white base color, allowing for high-quality results with bright colors and good finishes.
They also usually have an easy adhesive hanger that is attached to the material through a hole made of escarpment for hanging, making it easier for you to place it on a wall.
It's a matter of selecting your best photos and sending them to print on pen or foam cardboard with the size you need to achieve a wonderful decoration for your business, company, or home.
3. Posters
Decorating an event has never been so easy.
With the help of printing posters made of foam or cardboard pen, you get a product that is light, durable, completely customizable, with fine finishes, economical, and extremely easy to transport to add visual interest to various areas of your shop, office, or business windows.
4. Photocalls
It is possible to make large and voluminous photocalls customized on foam.
The strength of this rigid support, allows it to be transported easily, as well as able to withstand high loads in one day without any damage. On the other hand, the versatility of the material makes it possible to obtain digital prints of excellent quality, adapting to the needs of any customer.
Given its low weight, it is not complicated to move from one place to another.
They are often used as a decorative element in presentation events, weddings, speeches, and fairs, among others.
»Learn with Open Print: What is a photocall and what is it for?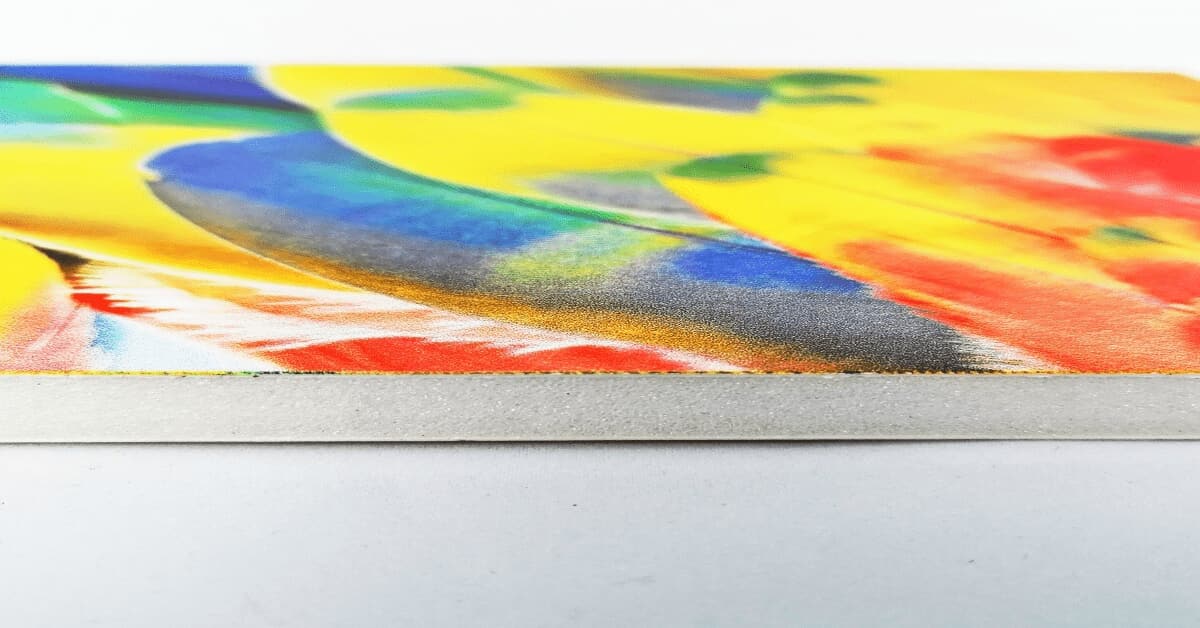 5. Exhibitors
The foam PLV displays have the right size, stability, and strength to expose products even when exposed to the sun.
Advertising displays with a higher or lower height can also be added to favor the use of spaces to make the most of the exhibition of the products.
6. Signage
Signs made with foam are ideal for any area. With a minimalist, clear, and quality design it is possible to achieve good results.
Generally, the prints of this material on these types of products are location indicator panels, whether for exhibitions, walls, or aisles in businesses, shops, companies, or sports centers.
It can also be used to create a basis for placing the printing of brochures or flyers.
7. Status
Easy to assemble, practical, and completely customizable.
The stands with foam have vibrant colors, and high-quality images and are easy to handle, making them the most suitable product to promote.
8. Window displays
Easy assembly and low cost with the possibility of being placed in the space you want.
The penboard or foam can offer us showcases that are eye-catching, durable, and of good printing quality.
»Learn about the Biform success story and how we created an eco-friendly showcase.
Conclusion
Today, foam is a very valuable and important element in the printing industry. This is largely due to its interesting features, economical price, and ease of transfer.
For that reason, it has become one of the most widely used resources for creating advertising products. Therefore, do not hesitate to look for a design to print foam material making the most of its qualities by improving the advertising elements of your company.
If you don't have a design yet or need help making your own, we can help you at OpenPrint. We have an FSC Certificate, materials of unbeatable quality,  and the most competitive prices on the market.
Have a look at our online print shop to see what material you need to print your project if you have any questions, contact us and we will be happy to advise you on the type of material and printing you need for your project.
Also, did you already know what foam is and how to take advantage of the quality of this material?
We'll be happy to read it to you!
Share it at your Social Networks
You may also like...