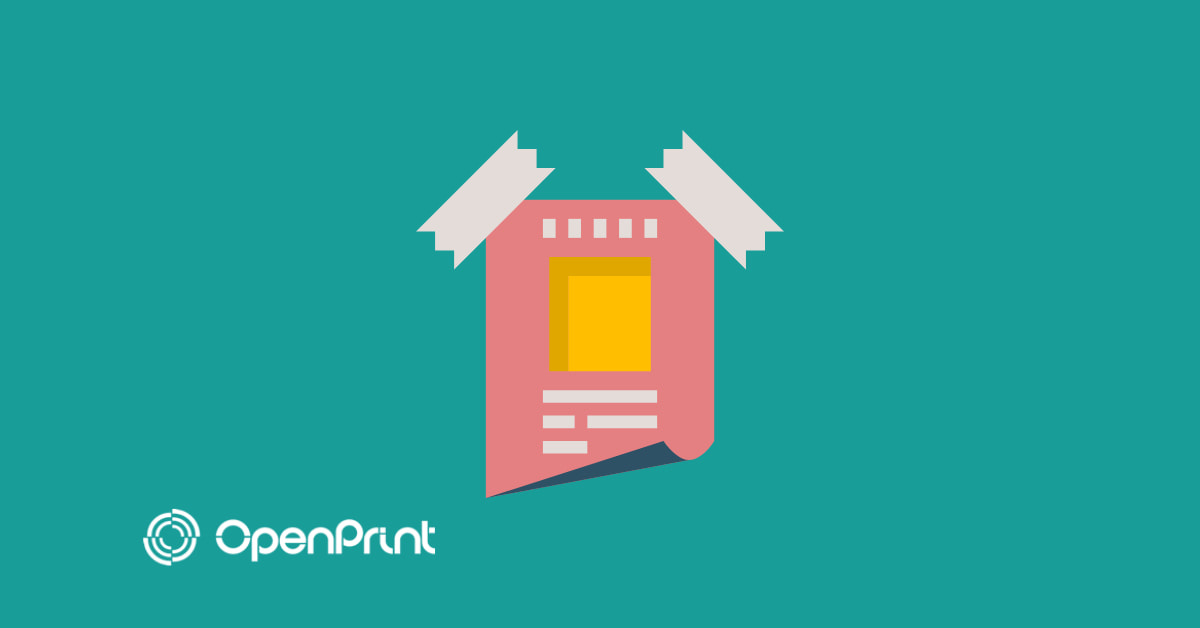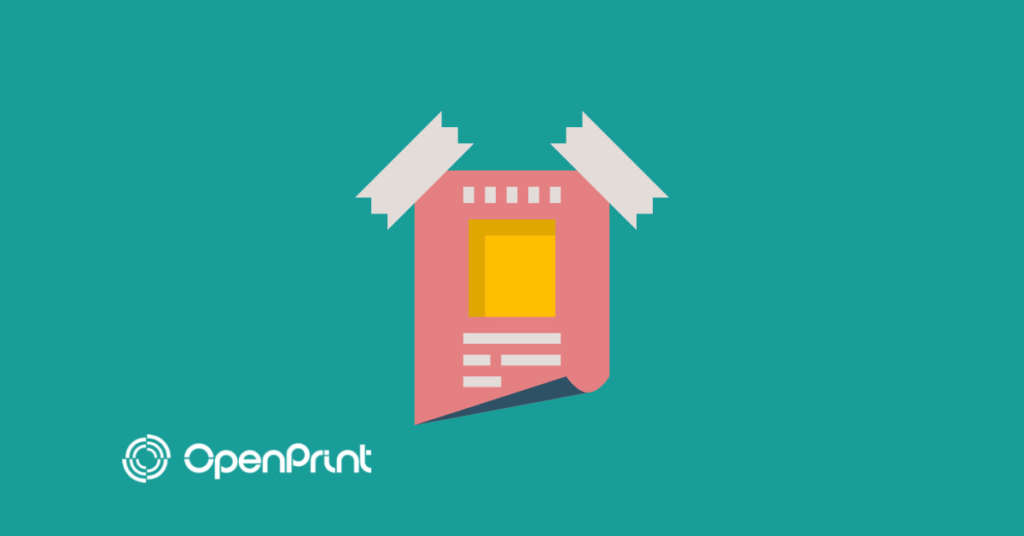 Do you need tips and tricks on how to make an advertising poster for your company? You have come to the right place. At Open Print we have years of experience in printing personalized advertising posters and we want to share all our secrets with you.
In today's article, you will find everything you need to create your successful posters suitable for a good impression. With our advice, you will be able to make very striking and high-quality posters. Don't miss it!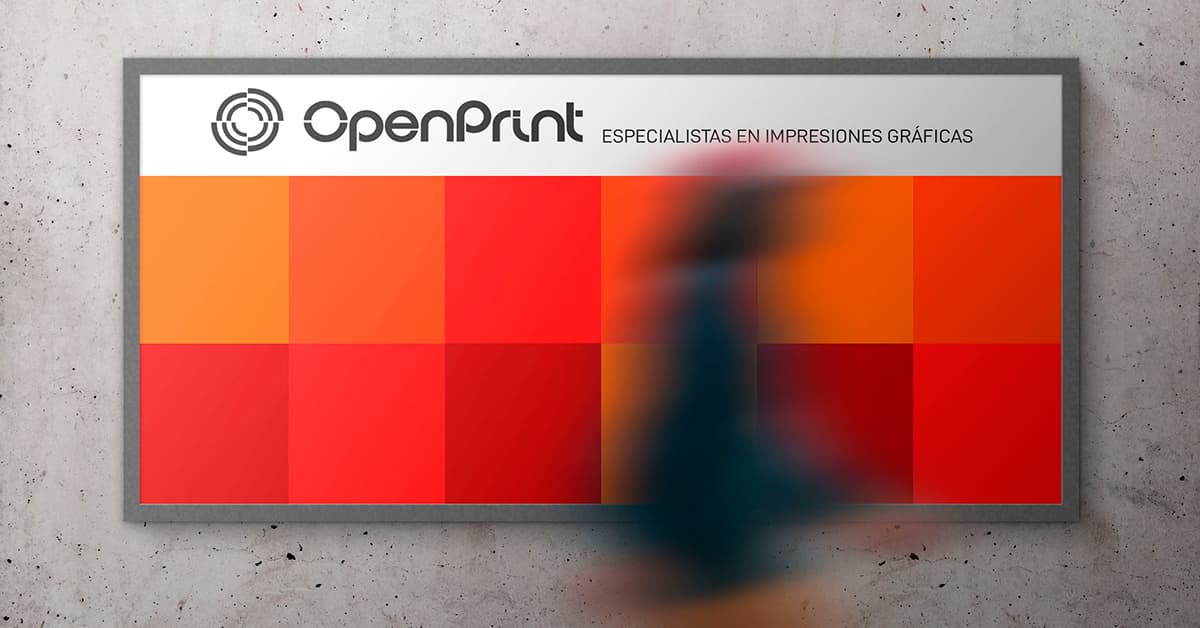 Pro tips on how to make a successful advertising poster
To start creating a good advertising poster, we must first take into account a series of aspects that will help us organize the ideas in our heads. In this way, we will save a great deal of time by having everything previously structured.
Think of a catchy title and message
The content of the poster is very important. A striking title or message will increase the effectiveness of your ad considerably. Consumers receive a lot of advertising on a daily basis and will only notice your poster if it contains a compelling message that appeals to them.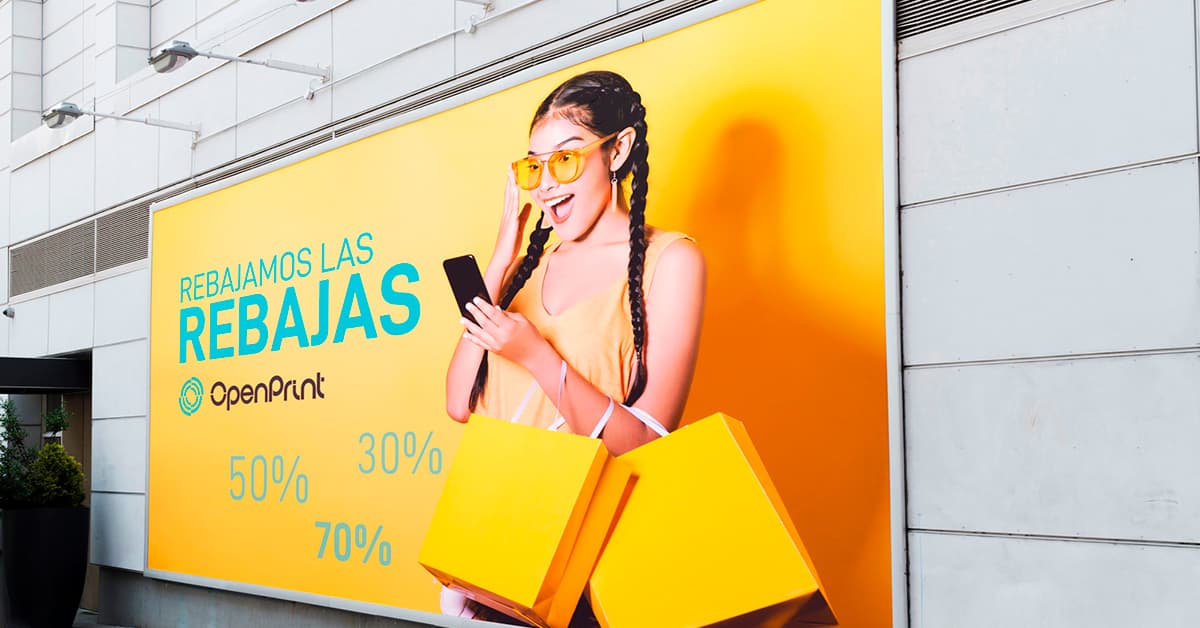 Add personality to the design
Apart from creating an original design that stands out from the crowd, it is necessary that you ensure that the design of your advertising poster is in line with your corporate image; same color palette, same typography and so on The consumer must recognize that ad with your company without the need to see the logo on it.
Use the brand logo
As it is not always easy for the consumer to recognize your brand or surely there will be many people who do not know your services, it is very important to include your company or business logo on your poster. In this way, we will be doing "visual branding" to position our product or service in the mind of our target audience.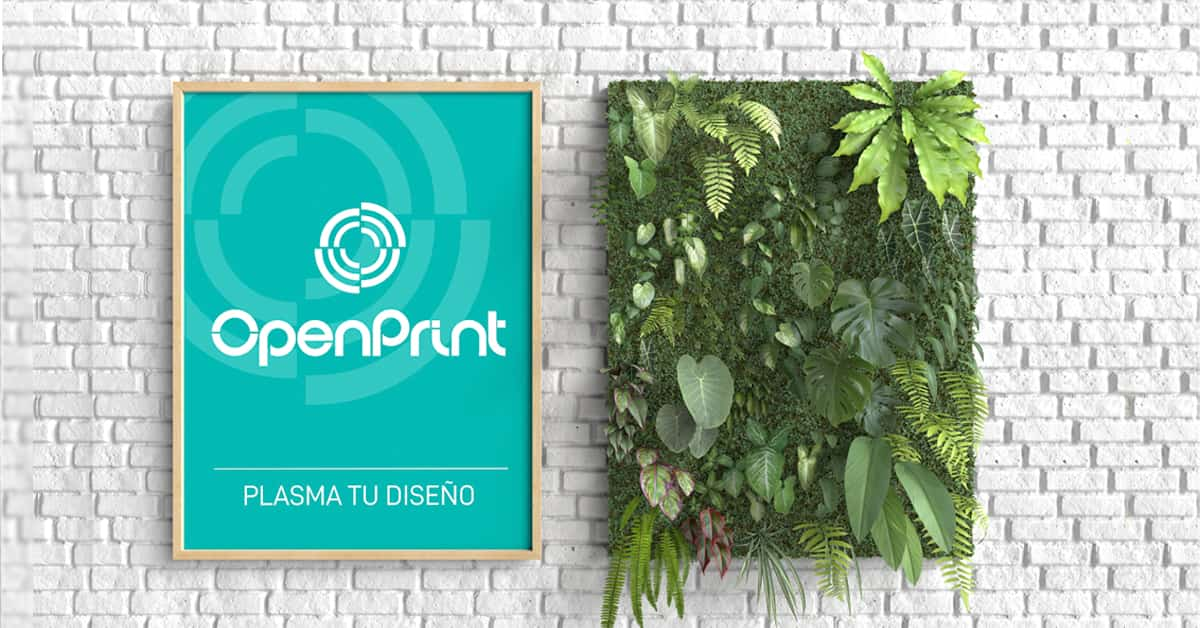 Use original and quality images
Nowadays it is very easy to find free images online, in the famous free download image search engines, or on social networks, but as specialists in the sector, we advise you to create your own images to differentiate yourself from the competition. It is also vitally important that the images selected for printing advertising posters are of the highest possible quality.
Details the color mode of the image
Once the design is created, you must select in what type of color system you want to print the poster; CMYK colors or Pantone colors. This decision will affect how the colors are displayed in the final result. If you do not know what the differences are between these two color systems, you will find them in our blog article.
Typographic fonts
If your company already has a corporate font, it is advisable that you use it for your advertisements. But you should take into account that the fonts for posters have good visibility and legibility according to the size of the advertising posters chosen.
Think about the support and material that will be printed
In the world of printing, there are many materials and supports to create advertising posters. In our online store,  you can print your posters in the two options most chosen by our customers: 150-gram matte coated paper or 225-gram photographic paper. These two variants offer the best value for money that you can find on the market.
Use a final call to action
To encourage your audience to carry out a certain action of your interest, it is important that you incorporate a call to action into your advertising poster. For example: enter our website, visit our store or ask for more information. In this way, you will encourage the client to take the action you need.
Steps to print an advertising poster with OpenPrint
Once the design is done, it is time to prepare and send it to us so that our best experts can take care of it. There are a number of important steps that must be taken, so that the printing of the posters has no failures and the final result is exactly as expected.
1. Put the printing in the hands of a professional
The first step, and the one that we consider most important, is to have the printing of your Advertising posters and Posters done by a professional. There are many easy options with which you can print them but we advise you to be helped by our employees and our years of experience in this sector. Only they know perfectly how to do things and they will ensure the best results.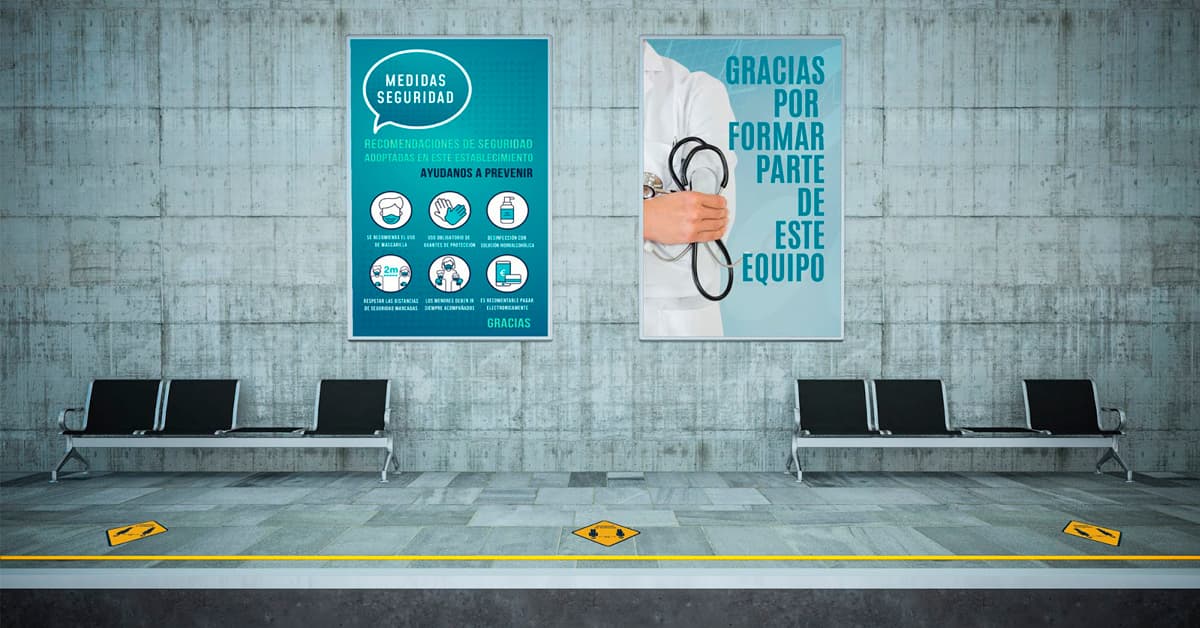 2. Send high-quality images
As we have already mentioned, it is vitally important to ensure that the file delivered to the printer is of the highest possible quality, especially if the posters and billboards are to be large. Good quality advertisements project in the public mind that the services offered by your company will be too, so it is very important to take care of the smallest detail.
3. Choose image orientation
If you are going to make your advertising posters in our online store, you must choose the orientation of the image in the product configurator. This decision is important so that our experts know in which direction the ad design is going and the final result is as expected.
4. Choose professional file control
In our online print shop, we offer you the option of choosing professional file control. There is an extra option with which, by selecting it, our workers will review your file and, if necessary, they will modify it to guarantee an excellent product.
Conclusion
As you have seen after reading this article, advertising poster printing is an action that can trigger important events within your company, and care must be taken when creating the design and printing equipment.
At Open Print we give you the option of printing your advertising posters in a very simple way in our online printing store, but if what you are looking for is a more complete level of service, we invite you to contact us directly and tell us about the project you have in mind. We will take care of making it happen.
Share it at your Social Networks
You may also like...